Apple Funneling Customer Donated iPads to Schools
Thanks to Apple and its generous customers, Teach for America received some useful tools for education, refurbished first generation iPads.
Teach for America puts talented people in the class room for a limited amount of time even if they don't necessarily have teaching credentials. The program gives teachers experience while providing much-needed teachers in low-income or low-performing schools. A teacher stays for a few years, often fresh out of school working in places that cannot recruit qualified teachers.
Apple chose to help customers donate their old iPads when the iPad 2 came out earlier this year. Instead of letting that old iPad sit around doing nothing, it can assist a teacher as he or she teaches some of the most needy and hardest to reach kids in the United States. Apple took in the old iPads and refurbished them. They distributed them to classrooms staffed by Teach for America personnel.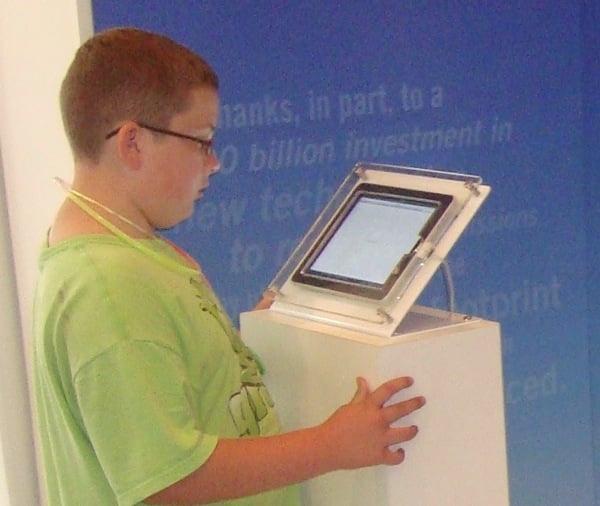 According to Fortune the program came about because Steve Jobs' wife Laurene Powell sits on the organization's board of directors.
Apple's push to get iPads into schools helps the schools but also helps Apple. The company has a long history of putting its products in the classroom. The schools get iPads or computers and Apple potentially gets loyal customers who might grow up and buy a new tablet or computer one day. Why not get what they already understand – an Apple.
My high school in the inner city of Milwaukee was full of Apple computers in the 1980s thanks to Apple's support of education. Today, I live in a Title I district, the governments nomenclature for schools with a significant number of impoverished students based on the percentage of reduced or free lunch kids. Burke County Schools in North Carolina just received iPads for all of the school principals and our specialty school for kids who are expelled from the traditional schools just received 60 iPads. A friend of mine will be supporting and administrating their use for these kids who are often one step away from dropping out. The funding for the iPads came from a foundation, but were purchased at a reduced rate from Apple so that they could purchase over 100 tablets at far less than it would normally cost.
Source: Techcrunch
Image Source: americaspower

This article may contain affiliate links. Click here for more details.