Apple Gearing Up Retail Employees for Early Fall iPhone 5 Launch
Apple has asked retail store locations to get their staff in shape for a big fall season, possibly to get ready for an influx of iPhone 5 customers.
The iPhone 5 is expected to launch this fall with iOS 5. Based on new information about Apple store hires, it is possible that we could see a new iPhone 5 in a matter of weeks.
MacRumors reports that Apple retail stores are recruiting more staff, specifically calling back previous employees to work from August 15th to September 15th. It is common practice for Apple to call back employees and beef up in store associates in preparation for a new product launch, such as the iPhone 5.
This time frame matches up with the UK job listing we told you about not to long ago. Apple stores have started the search for extra employees to handle bigger crowds. The UK job search gave a more concrete iPhone 5 launch date rumor, thanks to the text which asked for, "full-time iPhone Sales Staff for an exciting project."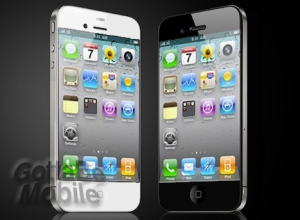 Apple isn't the only one gearing up for barrage of iPhone upgraders. Boy Genius Reports shares that AT&T managers have been asked to have their employees finish training now, so they can be on the sales floor when the iPhone 5 launches.
Unfortunately we don't know when the next iPhone, likely to be called the iPhone 5, will launch. We might see the iPhone 5 on August 15th, or it could be as late as September.
It's possible that these staff increases are part of the Back to School push, which will soon be in full swing and that AT&T is just prepping their staff based on the same knowledge we have.
We anticipate an announcement via Apple at their Cupertino campus a week or two before the iPhone 5 is actually launched. The lack of any posted invites leads us to believe that the iPhone 5 launch date may not be until late August or early September.
Via CNet

As an Amazon Associate I earn from qualifying purchases.