Apple Gives Former MobileMe Subscribers Another Free Year of iCloud
Apple continues to offer an iCloud deal to former MobileMe subscribers, offering an extra year of 20GB iCloud service free.
Apple gave MobileMe users a free year of iCloud when it closed down the old syncing service and created the new less feature-filled version built into new versions of iOS and OS X.
Apple gives all of their customers a free 5GB iCloud account, but users must pay for extra storage. A 10GB account costs $20/year. 20GB account costs $40/year and 50GB costs $100/year. People who didn't subscribe to MobileMe can add extra iCloud storage for the above fees and can learn more about iCloud here.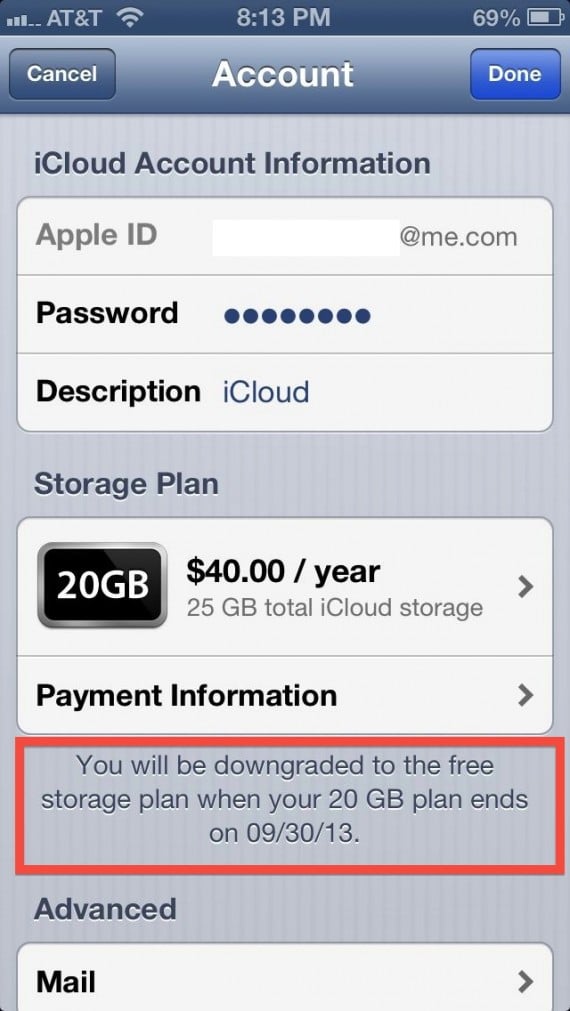 MobileMe offered a few features that iCloud still doesn't, like synchronization of settings and a free website. iCloud only recently added photo sharing through Shared Photo Streams.
iCloud features presently the following features for the iPhone, iPad, iPod Touch and OSX:
iTunes – store apps, music, books and some videos in the cloud
Photo Stream – syncing pictures between devices and now sharing them with others
Cloud Documents – storing documents and syncing them between devices
Sync – Safari tabs, contacts, email, calendar and notes
Backup and Restore – back up your iOS device and restore it from the cloud
Find my Phone and Find my Friends – geographic location services for devices and friends
There's no reason given for the extension according to an email posted at Apple Insider and received by some subscribers. Here's the content of the email message:
As a thank you to our former MobileMe members who moved to iCloud, we have extended the complimentary storage upgrade they received until September 30, 2013. This extension applies to accounts moved to iCloud between October 12th, 2011 and August 1st, 2012.
The email notification did not arrive in my inbox, but the extension is applied to my account. Former MobileMe users should check Settings -> iCloud for details on the iPhone, iPad and iPod Touch.

As an Amazon Associate I earn from qualifying purchases.