Apple Hard At Work Prepping for iPad 3 Event With Huge Signs
With just a few days remaining until the iPad 3 or iPad HD announcement Apple has begun to prepare for the big event.
Construction crews are already plastering the Apple logo across the entrance of the Yerba Buena Center five days before the big event, and is no doubt working on even more exciting signage inside.
The photos come from MacStories, and they show just the front of the building. There isn't much information to glean from the photos, unfortunately. The banners look like the images used to announce the first iPad. Those images also featured a white Apple logo with paint splotches behind it.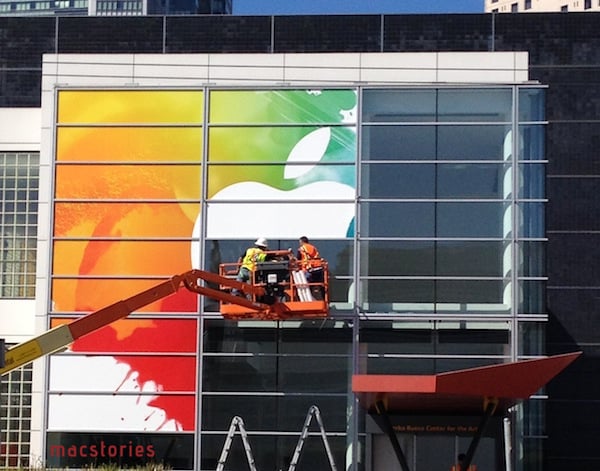 Otherwise there isn't too much more to these banners. There's no hint of a Retina Display, 4G LTE, or the name of the next iPad. There could be banners inside with that information, but certainly not on the outside with five days still to go before the announcement. For now it's just some nice looking Apple banners that hold the promise of the next iPad.
Read: What to Expect at the Apple iPad Event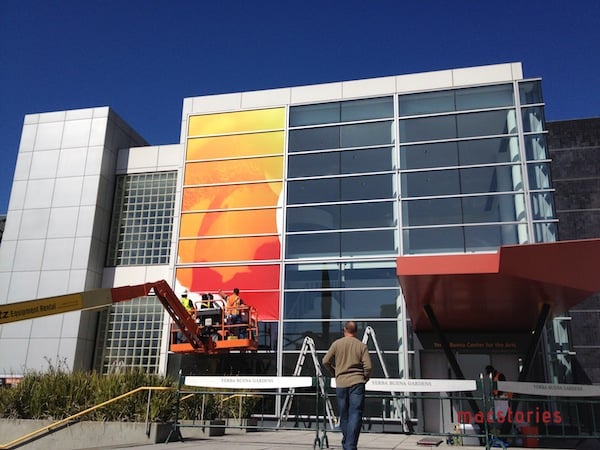 While the banners don't give us any clues about what Tim Cook will announce at the iPad event on March 7th, we have plenty of ideas about what Apple could announce alongside a new iPad. With a beautiful Retina Display, Apple could show off new 1080P HD movies and TV shows in iTunes. And what's 1080P HD content worth if you can't stream it to your HDTV with a new Apple TV that support 108P HD streaming. We already know that Apple TV supplies have dwindled, so it's safe to assume whatever happens on stage at the Yerba Buena Center won't be all about the iPad.
Read: 5 Things That Might Launch With the iPad 3
Via 9to5Mac

As an Amazon Associate I earn from qualifying purchases.