Apple Has to Be Social, CEO Tim Cook Hints at Deeper Facebook Integration
At the All Things D conference, Apple CEO Tim Cook revealed some hints about Apple's plans for social network integration by touching on topics such as the company's internally developed social music sharing Ping network, the possibility of deeper Facebook integration, and highlighting that though Apple does not need to build its own network it does need to be a socially-integrated company.
What to Do with Ping?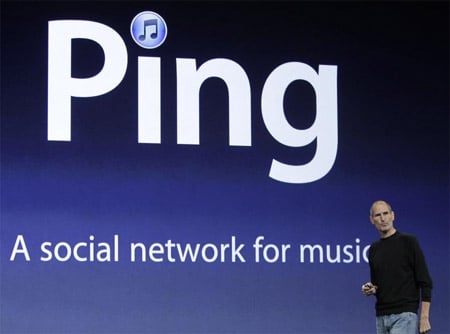 Ping was released with some promise almost two years ago, but the Apple-developed social music sharing network didn't take off as anticipated due to the fact that Facebook had pulled out from a deal that would have integrated Ping with the social networking site. Late Apple CEO Steve Jobs subsequently revealed that Facebook demanded terms that Apple was unwilling to negotiate with.
Cook admitted on stage at the conference that customers did not want to put a lot of energy into Ping, and stated that he was answering questions carefully regarding concerns about the future of Ping.
"Will we kill it? I don't know. We'll look at that," Cook said.
On Being Social
Also on the topic of social network integration, Cook says that Apple doesn't have to build or own a social network to be successful, but Apple does need to be social. Highlighting iOS 5's integration with Facebook, which will also be coming to OS X 10.8, Cook hinted at the possibility that Facebook integration will also be happening.
Though Steve Jobs and Facebook had a tenuous relationship following the ordeal with Ping, Cook says, "We have great respect for them. I think we can do more," and advises people to "Stay tuned" to what's coming in the future. One possibility between an Apple-Facebook collaboration would be a similar iOS 5/OS X integration similar to with Twitter.
Other services that Apple provides on the social front include iMessage, which allows users to send messages and photos and chat with each other without having to rely on carrier-based SMS and MMS systems. Game Center is another tool that enables social game play on iOS devices.
Will Apple's Relationship with Facebook be Short-Lived Again?
Looking forward though, Apple's relationship with Facebook may be short-lived, much like how Apple's relationship with Google had abruptly ended. Even if deep Facebook integration made its way to the iPhone, Apple and Facebook may soon end up being competitors if Facebook launches its own phone as rumored. When Apple debuted the iPhone, many were impressed that Apple and Google–powerful Silicon Valley companies–were cooperating and collaborating, sharing affection for each other. Google subsequently launched Android and its relationship with Apple deteriorated as Steve Jobs believed that Google was stealing Apple's intellectual properties and misappropriating them. If Facebook becomes a hardware competitor, its future with Apple may be as warm as Google's relationship with the iPhone-maker.