Apple, HBO Threaten Cable TV with HBO Now Announcement
At Apple's Apple Watch event today, HBO announced a new streaming service called HBO Now, which will launch next month exclusively on the Apple TV, iPhone, and iPad.
It appears that recent rumors were spot on, as HBO Now looks to take on other streaming services like Netflix, Hulu Plus, etc., as well as network-specific streaming services from CBS and NBC.
The April launch date isn't exact yet, as Apple has only pegged an "early April" release date for the service, but it will most likely coincide with the season premiere of Game of Thrones, which is set for April 12.
HBO Now will give users full access to all HBO programming that has ever aired for $14.99 per month. This isn't a bad deal considering you have full access to HBO without the need for a cable subscription, but it's certainly more expensive than Netflix or Hulu Plus, which are both under $10 per month each.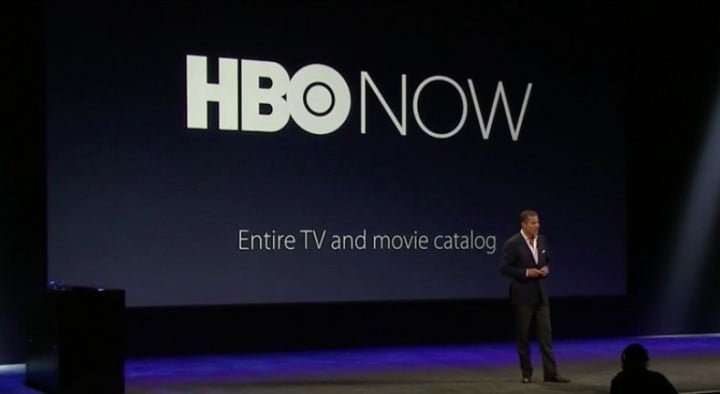 An extra $5 added on to that could be a hard pill to swallow for viewers who are thinking about subscribing, but HBO offers some premium programming that's hard to find on other streaming services.
Unfortunately, Apple didn't reveal a new Apple TV today, which was probably the biggest thing that Apple TV enthusiasts were looking forward to. The company's set-top streaming box hasn't seen a refresh since 2012, and while it's still a capable device and constantly gets updated, Apple TV users would love to see a newer model with more features.
However, a newer Apple TV has been rumored for a while now, and the latest ramblings suggest that Apple is working on its own streaming service for the next-generation Apple TV.
Essentially, this would be something similar to the new Sling TV that was unveiled at CES earlier last month. It would provide a small bundle of television programming and charge customers a monthly fee in order to use it.
It's said that he development of the streaming service is far enough along that Apple has been showing it off to television networks in order to work up deals, but all that is still in the early stages right now, hence the no-show of anything new on the Apple TV, except for the addition of HBO.
The Apple TV has gone well over two years without a refresh, possibly hinting that Apple is close to giving up on the streaming set-top box, but Apple CEO Tim Cook has said in the past that television is a big interest for Apple, so perhaps the company is taking the time to dabble with new technologies.
With so many new streaming boxes released over the last couple of years since the launch of the third-generation Apple TV, many users question if the Apple TV is still as useful when it first released back in 2012. Since that time, we've been introduced to a ton of new streaming options, including newer Roku hardware, the Chromecast, Fire TV and Fire TV Stick, the new Nexus Player, and more.
Many of the features of the Apple TV can easily be found on other streaming boxes, especially if you just need access to Netflix, Hulu Plus, or most other streaming apps, as pretty much all streaming boxes come with the major streaming services included.
However, the Apple TV still has its many unique features that users find extremely useful, and only the Apple TV can provide them.

As an Amazon Associate I earn from qualifying purchases.