Apple Hiring to Improve Maps By Hitting the Pavement
According to a recent job posting at Apple, the mothership is looking for managers to help coordinate a team responsible for regional map quality. These "Maps Ground Truth Managers" will be responsible for things like testing the new map code, collecting known truth data about maps data, and utilizing local expertise to help improve map data.
Immediately following the launch of iOS 6 and Apple Maps, people began to quickly criticize the accuracy of map data. The debacle was so bad that Tim Cook made a rare public apology for the incident and even began recommending alternatives to Apple Maps in the App Store.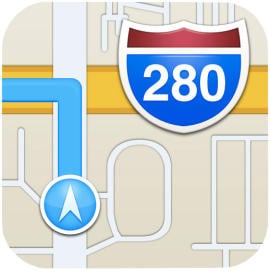 However, since that initial problem, the complaints seem to be fewer and farther between. That could be because Maps is getting better, or everyone just switched to Google Maps on iOS.
While it is unknown why Apple does not just acquire a Maps company or license Google Maps from Google, it is clear that Apple does want to fix the maps problem and improve the accuracy. Hiring managers around the world to oversee the map data for truth should go a long way in making the data accurate. Taking advantage of locals, especially for point of interest information, could provide a leg up on the competition who outsource POI information through companies like Yelp.
Providing accurate map data for GPS systems has always been a difficult and expensive task. Garmin and TomTom for years would charge $70 USD or more for updates, when a new unit would run only $130. Google helped change the game in mapping by spending their resources on buying map data, then collecting their own data by sending cars out to drive locations. On-the-ground data, in Google's mind, was going to be more accurate than satellite data or purchasing data from another company.
Apple clearly has the cash available to make something like this work, and it appears that they are finally taking mapping seriously and want to hire people to make it happen.

As an Amazon Associate I earn from qualifying purchases.