Apple Holiday Shipping Deadlines Arrive for iPhone & iPad Buyers
Holiday shoppers looking to buy an iPhone, iPad, iMac or a new MacBook Pro for a loved one this holiday season will want to take note of Apple's holiday shipping deadlines which have arrived today, deadlines that buyers will need to hit if they want their device to arrive by December 25th, a day that is also known as Christmas.
While many shoppers likely took advantage of Apple Black Friday and Cyber Monday deals, there are others that are likely procrastinating or saving a little bit more in order to make a purchase for a loved one this holiday season. And while users have some time to make a decision on an iPad, iPhone or Mac for a significant other, a parent or another loved one, the window is closing fast.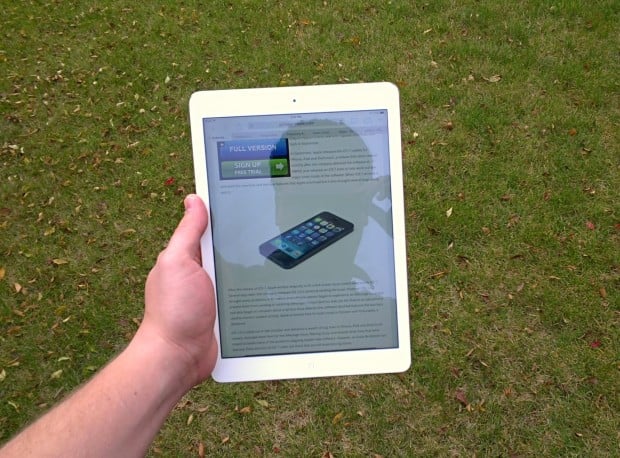 Today, Apple finally posted its holiday shipping deadlines which detail the last day on which products can be ordered in time for an arrival by Christmas. Apple's shipping times vary and there are going to be a number of key dates that Apple shoppers will want to keep engrained in their heads. For instance, those looking to buy an iPad Air for a loved one will need to order by December 9th. Those looking for an iPad mini with Retina Display, will need to place an order by December 5th, just a few days from now.
Shipping times for Macs are a little more lenient with order by dates posted in late December. Those looking to order an iPhone 5s ahead of the holiday will need to do so by December 12th which is worse than the order by dates for the iPhone 5c and iPhone 4s. Those looking to shop will want to keep these dates in mind as time goes on as they are unlikely to change unless a device abruptly sells out.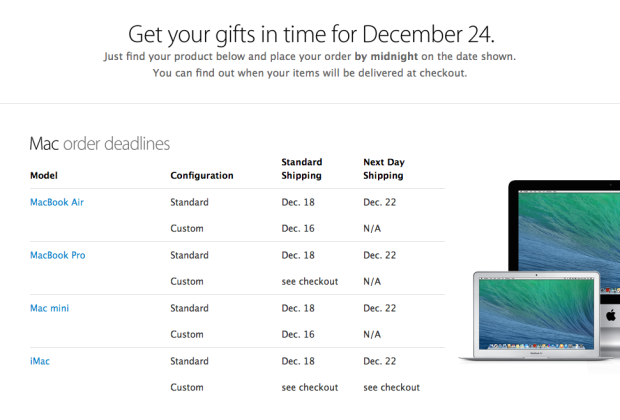 Those who are ordering these gifts should also note that Apple is extending its return policy for the holiday and orders received between November 1, 2013 and December 25, 2013, may be returned through January 7, 2014. Anything purchased after Christmas will be subject to Apple's usual return policy.

This article may contain affiliate links. Click here for more details.