To get ready for the release of iOS 8, the new iPhone 6, iPhone 6 Plus and OS X Yosemite, Apple cut prices on their iCloud storage levels to compete with popular cloud storage service Dropbox. So how does iCloud compare to Dropbox in terms of storage sizes, prices and features?
Dropbox and iCloud both give users a free allotment of storage and then charge for extra storage on a monthly or yearly basis. They both let users sync content between multiple devices. Here's a look at the two services and what they offer users. Read on to make an informed decision whether to upgrade to one versus the other, or both.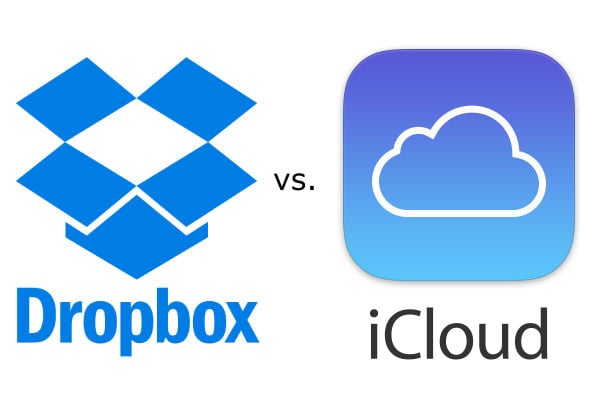 Apple iCloud vs. Dropbox Price Comparison
Let's look at the price and storage offerings of the two services. Dropbox offers only three basic storage plans, with only two for consumers and one for business users. Sign up for free and get 2GB of storage. Users can "earn" more storage by taking part in special promotional offers, either from Dropbox directly or from third-party groups. For example, tablet buyers often will get an extra block of free storage with their tablet purchase. The new Dell Venue 7 Android tablet adds 20GB just for registering the tablet with Dropbox.
Recently Dropbox lowered their pricing while increasing the storage level to 1TB for only $9.99/month. Business users can get unlimited storage for $15/month/user when they sign up with their business. They also get some collaboration features not available in the consumer plans.
iCloud's storage and pricing options also changed. 5GB free, or upgrade as follows:
20GB for $.99/month
200GB for $3.99/month
500GB for $9.99/month
1TB for $20/month
People can get more Dropbox storage for free. Over the years, I've amassed 70GB of free storage.
Apple iCloud Functionality
Apple integrates iCloud into OS X and iOS for use on a Mac, iPhone, iPad or iPod Touch. They also open up the service to third-party apps so they can integrate iCloud into their apps. iWork users can sync Pages documents, Numbers spreadsheets and Keynote presentations across devices using iCloud. They also can backup their pictures taken on an iPhone and then view them on their Mac in iPhoto now and the new Photos app coming next year. This also works with third party apps, like my favorite note taking and drawing app, Notability, and my favorite distraction free writing app, iA Writer.
People who take a lot of photos or videos on their device will need more storage. iCloud syncs the photos to their Mac and to the online storage. Users can then share photos and albums with family or friends. These shared albums get stored in iCloud.
Soon Apple will add iCloud Drive to their service. This will make iCloud more like Dropbox, where users can get access to files in their iCloud storage from inside Finder on a Mac or even in Windows Explorer on a PC, like they can with the Dropbox folder now (see more about Dropbox below). In addition iCloud will add Family Sharing, which lets up to five iCloud accounts link to one iTunes account for buying apps and media.
iCloud and Windows
Apple surprised some by opening up iCloud and iCloud Drive to Windows users. They will be able to install a utility that lets them sync files to their PC and download photos, vidoes and files created on their iPad or iPhone to a PC and use them as they would any other file stored on their PC hard drive. It also syncs with Outlook to store mail, contacts, tasks and appointments.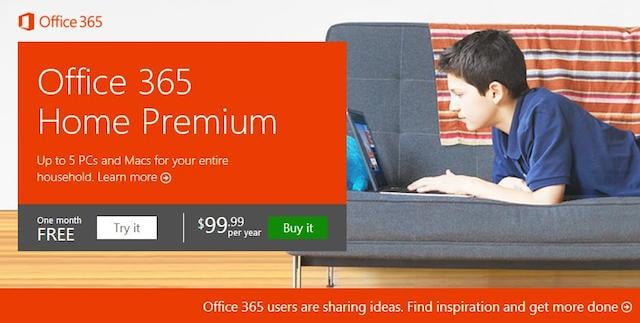 Unless a Windows user who owns an iOS device plans to do a full backup of their iOS Device to iCloud, it's probably smart for most Windows users to use the free iCloud account for simple syncing of files and media. They can then subscribe to Office 365 and use the free 1TB of OneDrive storage that comes with that service for large backups and syncing between PCs. It costs $99/year for the full version which comes with the 1TB of data storage and online versions of the Office apps, plus up to 5 installations of Microsoft Office.
Dropbox Functionality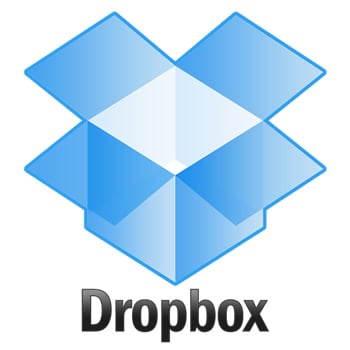 Dropbox installs a utility that syncs files inside the Dropbox folder that it installs on each computer hard drive. It works with Mac and Windows. The person saves files to the folder or drags them into the folder from other locations. The utility automatically uploads the files to the service online and then downloads the files to all the computers running the utility.
Unlike iCloud, Dropbox uses an app installed on a mobile devices. Users upload files from their phones or tablets to Dropbox. It will automatically backup any photos or videas taken on the phone or tablet. The user can download or view the files inside Dropbox. A music or video folder can stream the media from inside the app.
Thousands of apps integrate Dropbox backup, including apps like Notability and iA Writer mentioned above. This keeps files safe if a user loses their device or it stops working.
Conclusion
Who should choose iCloud over Dropbox? People who only need between 2GB and 200GB of storage will get a better deal with iCloud. People who between 200GB and 1TB get a better deal with Dropbox, even if they only will use 250GB, because the 500GB iCloud account costs the same as the 1TB Dropbox account.
The benefits of Dropbox over iCloud, aside from price, include greater integration with third-party apps and cross-platform integration. Finally, more apps use Dropbox built-in than iCloud, even in the Apple App Store. A Mac owner who uses an Android phone or tablet can't access iCloud on their phone or tablet unless they use the web interface.
Going with iCloud makes more sense to those who want convenience while also using an iPad or iPhone and who hold a lot of content on their devices. It also makes sense for people who want tight integration into the Apple ecosystem, using Apple iWork apps for word processing, spreadsheets and presentations. They can store all their music in iCloud since they bought it there. They only buy movies or TV shows from iTunes and want them stored in the cloud.
Since the lower storage plans from iCloud don't cost that much, some users will want to pay for the 1TB Dropbox plan costing $10/month and then get the 20GB or 200GB iCloud plan for eithe $1 or $4 per month. This gives them the best of both worlds at only $11 to $14 per month.

As an Amazon Associate I earn from qualifying purchases.