Apple Shows Off iOS 6 Maps with Turn by Turn and 3D
At their Apple iPhone 5 event today, Scott Forstall showed off the new iOS 6 Maps app built into the new operating system that ships on the iPhone 5. It comes with some nice new features that bring iPhone maps up to speed with Android's map and navigation apps. Apple announced most of the Maps features at the WWDC event in June. Here's what they've included in the new version.
Apple's added a new search engine to the Maps app so that users can find the 100 Million plus points of interest included in their database. That will help users find where they're going without the need to go out to a browser or other apps to find popular places.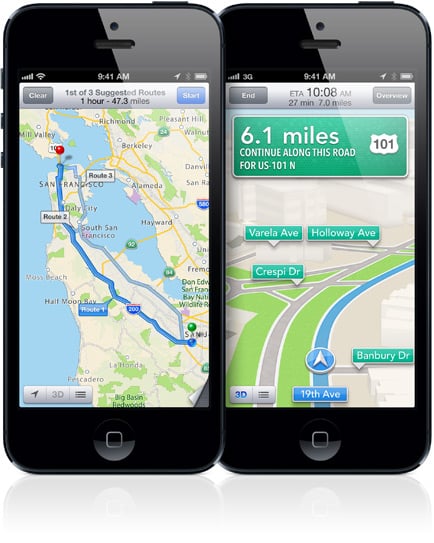 Also, the Maps app will offer turn-by-turn directions that the user can view in both portrait and landscape mode.
The satellite image feature gives the user a better look at their environments. A new flyover mode helps the user acquaint themselves with the destination so they'll recognize it when they arrive. Another big help comes from the 3D modeling that shows the buildings in larger cities as they actually look. Users can use two fingers to change the camera angle to see the buildings from all directions.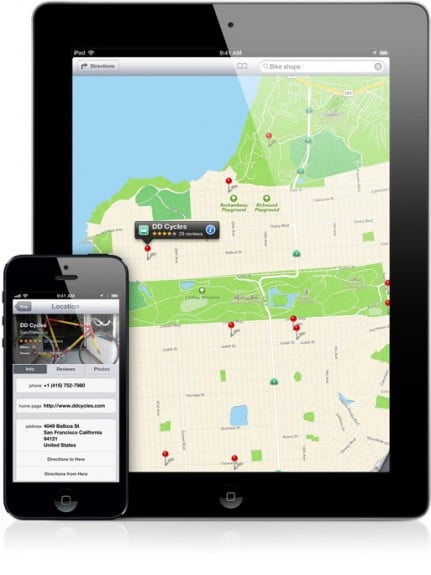 Much of this will bring iOS 6 Maps back into feature parity with Android. Other features included in the iOS 6 Maps app include the following:
Siri integration
Traffic mode to help with a commute to work
Local search to find things in your area like restaurants from Yelp