Apple's iOS 7 Tips Make It Easier to Use the iPhone
Apple plans to sell tons of new iPhones in the next few months with the iPhone 5s and the iPhone 5c setting the stage for the holiday shopping season. Many buyers will be using an iPhone and Apple's new iOS 7 software for the first time and to help those who are unfamiliar, the company has revamped its support pages for iOS 7 to better guide the influx of new iPhone users.
Last month, Apple introduced three brand new products. An iPhone 5s that replaced the iPhone 5 as the company's flagship smartphone. An iPhone 5c that settled into the mid-range role with its $99 price tag. And an iOS 7 update that replaced the iOS 6 update with a brand new look and new features including AirDrop and Control Center.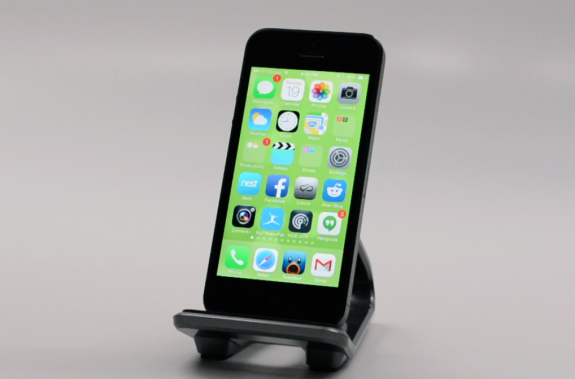 Over the course of the next year, many consumers will be picking up a new iPhone 5s, iPhone 5c, or even an older device like the iPhone 4s or iPhone 5. Whatever the case, those users will be encountering a brand new piece of iOS software that is unlike any previous version. iPhone users old and new to iOS 7 will be on the hunt for tips on how to best utilize the new update.
Ahead of the holidays, Apple has revamped its support page for iOS and more specifically, for the iPhone. The support pages have a fresh new look that is way more accessible than the previous format. The support pages also bring many useful iOS 7 tips to life, tips that include ways to enhance the Mail application, tips on how to use Siri, and even a tutorial on how to use the software's Settings.
Unfortunately, the company has not revamped the iPad support pages just yet but we imagine that the company will likely do so in the coming weeks, given that the a new iPad mini 2 and iPad 5 are on the way. Both devices are expected to run iOS 7 right out of the box. Both also have the potential to attract tons of new iOS 7 users.
Apple tips only scratch the surface as there are still tons of hidden features and tricks pertaining to both the iOS 7 update and the iPhone 5s itself. However, those who simply need basic guidance will likely find the tips to be extremely helpful when trying to get started.

This article may contain affiliate links. Click here for more details.