Apple iPad 2 Event on March 2nd?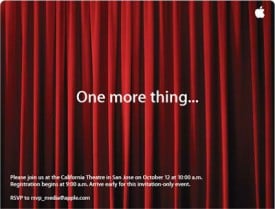 All Things D is reporting that Apple will hold an event on March 2nd in San Francisco to launch the second generation iPad. The timing of the event negates earlier reports that the iPad 2 would be delayed until this fall.
While invites haven't gone out yet, Kara Swisher cites sources 'close to the situation'. I'll take Swisher's word for this as her and her WSJ colleagues are extremely well connected to the Apple ecosystem.
So what are we expecting in the new Apple iPad? A faster processor and more storage are almost guaranteed. There's been a lot of speculation about a higher resolution display, but if the leaked iPad 2 case design are any indication, the screen will have the same physical size.  We're also expecting a larger speaker and a front-facing camera for Facetime. A rear facing camera will likely be included as well.
As with most Apple events, the company will likely take the opportunity to introduce accessories, showcase some new apps and talk about the success of its iOS products.
There's no word what Apple will call the new iPad, but it probably won't be iPad 2 as many of us are calling the yet to be announced device. Apple typically tacks on descriptive characters or words to highlight devices' new features that differentiate them from previous models.

As an Amazon Associate I earn from qualifying purchases.