Apple iPad 2 Gets iMovie to Go With Camera
Since iPad 2 has a pair of cameras, Apple is porting iMovie to the iPad. The popular movie editing software debuted over 10 years ago on the Mac and brought it iPhone with  limited capability last year. While even some professional movie makers used it, the small interface makes it challenging to edit complex scenes and control edits easily. The bigger screen real estate of the iPad makes this application more usable, Apple believes.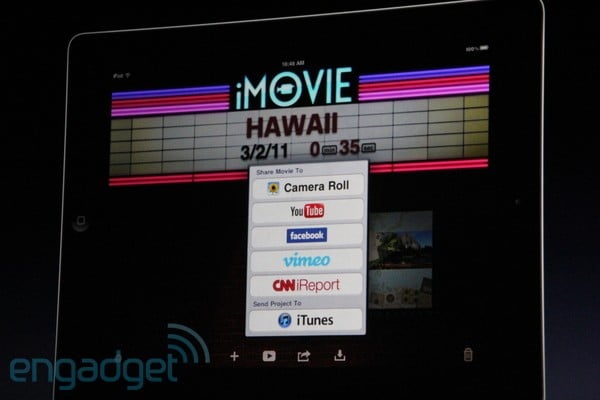 The new splash screen has a movie theatre marquee look to it. With it users will be able to capture video, edit it, add transitions and post to online services. Included in the online sharing features are the following:
Internal camera roll
YouTube
Facebook
Vimeo
CNN's iReport
iTunes
The included themes will help movie makers turn their project into a more professional look. However, it also means that viewers will be able to spot that it was an iPad iMove made film immediately. One fot he new themes is a neon them, that Engadget said is very Miami Vice-like.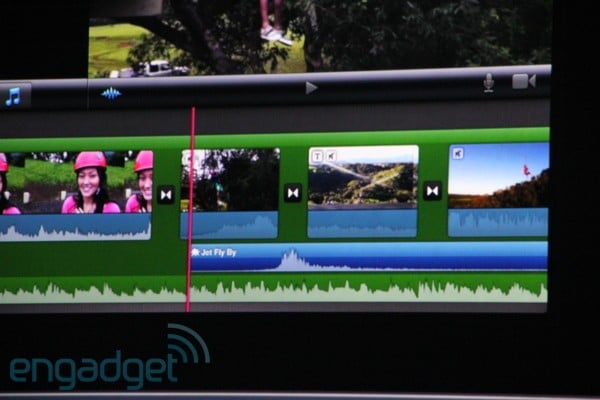 iMovie will be available for the same $5 that it cost on the iPhone in the App store on March 11.