Apple iPad 3: New Features, No Redesign
We have seen a flurry of leaks in regards to Apple's upcoming iPad 3 over the last couple of days. We now are fairly certain that the iPad 3 release date and announcement will fall during the month of March and now we are starting to get a pretty clear picture on what will be coming on board Apple's new tablet. Yesterday, we saw what appeared to be the back shell of the iPad 3 leak out and today, courtesy of Cult of Mac, we get a closer look.
These new alleged photos of iPad 3 parts indicate a couple of things. First, it would appear that Apple isn't going with a redesign with the iPad 3. This possibility has been broached a number of times and the leak yesterday and the one today all but confirm it.
Second, the parts seem to confirm that Apple will be using different internal components in the iPad 3. Again, this is something that we've seen rumored before and was seemingly confirmed by yesterday's leak.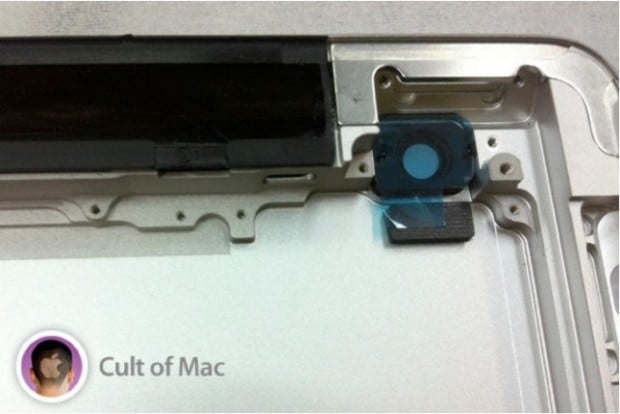 The components seen here don't confirm any of the juicy rumors – Retina Display, A6 processor, 4G LTE, but they do seem to further what we've heard before and paint an even clearer picture of what we should expect from the new iPad.
So those of you expecting an overhauled iPad should probably start tempering your expectations as it looks like Apple is going to be releasing the new iPad in similar fashion to the release of the iPhone 4S.
What does that mean exactly?
It means that we should see a very similar looking device on the outside, but one that is vastly different on the inside.
Right now, the iPad 3 is rumored to be a dual-core device, not quad-core, and it supposedly will employ a Retina Display that offers 2048 x 1536 resolution. Its design is apparently going to be 1mm thicker than the iPad 2 but we have a feeling that won't be a deal breaker for many of you.
As far as a release date is concerned, the iPad 3 will likely be announced in the first week of March with a release coming later on in the month.

As an Amazon Associate I earn from qualifying purchases.