Apple iPad mini Shipping Times Improve to 1 Week
The wait for an iPad mini is shorter today as Apple promises faster ship times for the new smaller iPad.
Apple now expects new orders of the iPad mini to ship within one week, an upgrade from the earlier two-week shipping timeframe. Apple's smaller tablet received very positive reviews when it first released. Apple is either more able to keep up with demand than it is with other devices, or users aren't buying too many devices.
Even with delays in shipping in online orders, retail availability for the iPad mini is high. Many stores have units of the 7.9-inch iPad in stock or varying colors, storage options, and cellular options.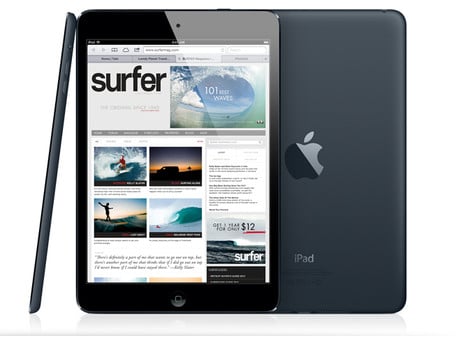 Apple also lets users reserve the iPad mini to pick up in stores the following day at 10 p.m. everyday. By reserving an iPad mini users don't have to wait a week for the device to ship to them, as long as their local store has the model they want in stock.
The iPad mini is the 7.9-inch alternative to the full-sized 9.7-inch iPad. The iPad mini uses the same A5 processor as the iPad 2, and the same 1024×768 resolution, but the iPad's mini display is smaller, which means the pixel density is higher. The current model of the iPad mini doesn't have a Retina Display, but rumors claim the next iteration could have one.
The iPad mini can run the same apps as the iPad, though it is a bit slower than the iPad fourth generation simply because of its specs. Some apps are now designed specifically for the smaller iPad, but many don't need any sort of redesign for the tablet.
At $329 for the 16GB model the iPad mini is more expensive than other tablets in the 7-inch range. It's biggest competitors are the Nexus 7 and the Kindle Fire HD which both start at $199.

This article may contain affiliate links. Click here for more details.