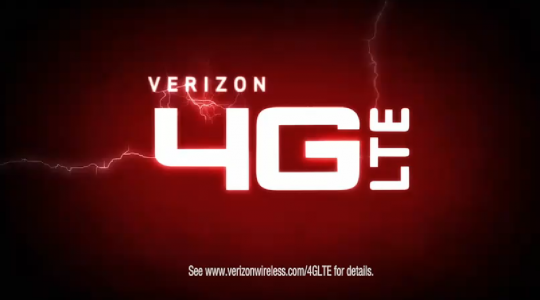 The iPhone 5 must have 4G if Apple hopes to keep geeks from switching in the near term and consumers from following over the next year or so. While not everyone 'needs' 4G, geeks are early adopters and shine a light on what mainstream consumers will or won't buy in the coming months. From what I can tell, more and more geeks have 4G on the brain and are busy showing our non-geek friends the awesomeness that is Verizon 4G LTE.
I use both an iPhone 4 and an HTC Thunderbolt, which runs on Verizon's 4G LTE network. I bought the Thunderbolt primarily because of its 4G capabilities and to replace my Novatel MiFi hotspot. I've since used it much more than I'd planned to as a phone and web browser.  You can read the top 10 reasons I think the Thunderbolt is better than the iPhone 4 here.
Here's what it's like to use a 4G device.
And here's what it's like to use an iPhone 4 on AT&T's 3G network. This is actually pretty quick as far as 3G goes and is much faster than what I've experienced on Verizon's 3G network. But it's still 3G.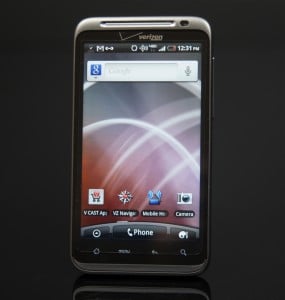 My friend Avram Piltch from Laptop Mag shared some stunning 4G LTE speedtests with me last fall, but they were so fast that I assumed they were an annomoly and there'd be no way I'd see those kinds of speeds in San Francisco. Ewidson Then from Slashgear ribbed me a bit when I was struggling to get online with my Sprint Mifi at CES 2011 (Las Vegas) and showed off his speedy 4G LTE USB modem. Sean Hollister from Engadget did the same during a Dell event in San Francisco.
Our own Chuong Nguyen now uses the HTC Thunderbolt as his primary device. Josh Smith, a Notebooks.com/GottaBeMobile team member who was strongly considering switching from a DROID to an iPhone, pulled the trigger and bought a Thunderbolt as well. Josh was blown away when he experienced 4G LTE for the first time recently.
The iPhone 5 will likely go on sale sometime after Apple's WWDC in June and well before the busy holiday shopping season. That three-month window is fast approaching and most people are guessing that the iPhone 5 will still be a 3G-only device. But I think Apple will be making a poor choice if it introduces the iPhone 5 without 4G.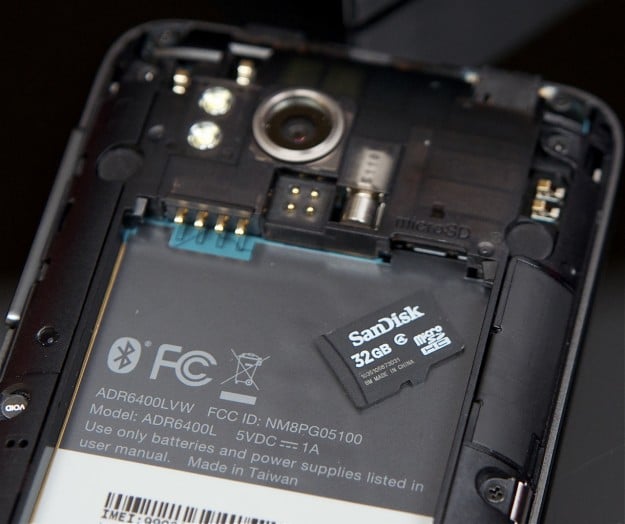 Apple likely wants to introduce an iPhone with 4G only when it can achieve respectable battery life benchmarks. As we've pointed out before, the HTC Thunderbolt does eat through batteries while on 4G. We hope Verizon and HTC work on this issue a bit with future software updates, but it's a frustration that many of us are willing to put up with in order to use a 4G network worthy of the year 2011.
Another issue is that most of the United States isn't covered by Verizon's 4G LTE. AT&T's so-called 4G hasn't rolled out either yet. Apple likes to keep things simple and I don't think the company's leaders would want to put so much money and energy into marketing a 4G iPhone if most of its user base couldn't even access a 4G network.
But here's the problem with not releasing the iPhone 5 with 4G. Apple's only released one phone per year for the past four years. If Apple doesn't release the iPhone 5 with 4G, consumers will most likely have to wait until mid-2012 to for a 4G iPhone. By that time there will be a boatload of 4G capable Android devices. This will give HTC, Motorola and others an 18-month head start on the 4G game. By that time, a 3G-only iPhone 5 would likely earn the reputation of being sooooo much slower than all the latest Android devices.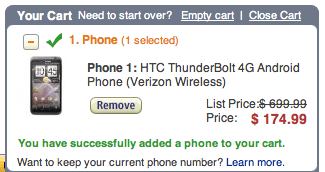 And what about price? The iPhone 5 will likely still be at the top of the smartphone food chain in terms of price. Competitors will mock a 3G-only iPhone 5 while selling 4G Android phones for far cheaper. Perhaps we'll have free (after subsidy) 4G Android phones before a 4G iPhone sees the light of day.  Amazon.com is already selling the Thunderbolt for $174.99 with free shipping. That price will likely drop to $99 in the coming months. And like other once-hot Android devices will fall to 99-cents at the end of its lifecycle.
What do you think? Should Apple rush into 4G when it releases the iPhone 5? Or should Apple bide its time and wait for 4G to be available nationwide?

As an Amazon Associate I earn from qualifying purchases.