Apple iPhone 6 and Watch Puts Companies On Notice
Apple finally took the wraps off their much-anticipated Apple iPhone 6, now with the larger 4.7 and 5.5 inch screens. They also revealed the new Apple Watch. In doing so they've put a bunch of companies on notice that the most valuable company in the world is now competing directly with them.
Apple has a long history of Sherlocking companies. According to the Urban Dictionary this is what happens when Apple updates one of their products to add features that makes third party products unnecessary, potentially putting said company out of business. It comes from the name of a feature called Sherlock that Apple added to OSX. The functionality eventually became what is now known as Spotlight search. Karelia Software's program Watson did the same thing before Apple created Sherlock, and sales fell drastically after the company added the feature to their OS.
And now Apple has probably Sherlocked some companies with their iPhone and Apple Watch announcement.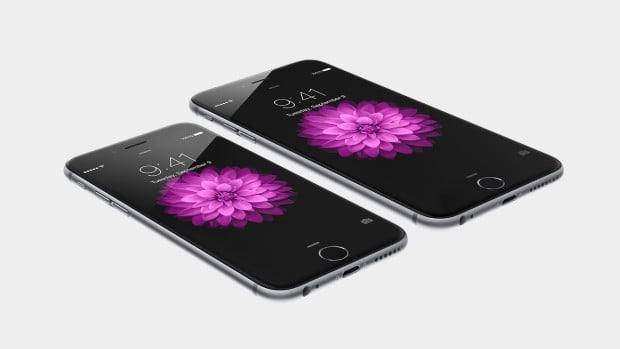 Even if the iPhone and Watch don't put the following companies out of business, or take over the markets they entered today, they ratchet up the competition in these key areas. That benefits consumers… so long as the other company can stay afloat in the middle of competition from the juggernaut that is the Apple marketing arm.
https://www.youtube.com/watch?v=FglqN1jd1tM
Here's a list of the companies and products that Apple might Sherlock with its September 9th event.
PayPal
One of the more interesting new features announced as part of the iPhone 6 and Apple Watch announcement is the Apple Pay feature that lets iPhone and Watch owners pay for things using their phone and the NFC feature coming on the new iPhone 6. Capital One, Bank of America, Chase, Citi and Wells Fargo will partner with them to make this happen.
Suddenly, businesses that do mobile payments, like PayPal, will face fierce competition. Will iPhone owners pull out their phone and pay with PayPal or Apple Pay? If Apple and their partners make this easy, look for PayPal and companies like them to struggle or be forced to innovate to keep pace.
This will also hurt some credit card companies, since Apple will handle transactions within many apps that let users buy things on their iPhone and, we assume, the iPad also. Since the process comes with security built-in, customers will likely feel better about using their iPhone or Apple Watch instead of their local bank's card to a stranger at a restaurant.
Apple Pay creates a one-time-use number that's only good for that transaction. The Touch ID on the iPhone acts as the signature. Apple says VISA, MasterCard and American Express will join them, along with some of the biggest banks in the country.
Apple Pay and Google Wallet
Google Wallet lets customers pay for things using their Google Play Store account. Their Wallet app also includes loyalty cards that give customers discounts or rack up points for rebates. Apple put Google Wallet on notice with their improvements to their payment system too.
Until now, an owner of an Android phone with NFC could buy some McDonald's French Fries by waving the Android phone over the little machine at the cash register. This feature now comes to iPhone and, eventually, the Apple Watch.
Other payment systems like Softcard, formerly named iSiS, and any other mobile payment company, will also face the behemoth. These companies do the same thing that Apple Pay does, but they don't have the marketing prowess of a hundred billion dollar plus company like Apple behind them.
Amazon Prime
The beauty of Amazon Prime comes from easy buying on their apps and devices. These devices and apps make it easy for customers to shop and pay for products and then get them shipped in 2 days for free for Prime customers. The Amazon Fire Phone didn't take off like Amazon hoped, though. However, the Kindle Fire and Kindle Fire HDX saw more success.
The new payment system doesn't match the fast shipping, but the easy frictionless payment system they outlined in the announcement of Apple Pay will challenge the ease Amazon customers enjoy.
https://www.youtube.com/watch?v=ktujsc4ZUTo&list=PLHFlHpPjgk73J6C3PHUrDntzy6TQxBh44
Apple Watch and Smart Watches
Early entrants like the Pebble and Fitbit established the smart wearable market less than few years ago and since then power houses like Nike, Samsung, Google, LG and Motorola got into the game. Now that Apple finally announced their Apple Watch, expect some of these companies to react with improvements, just as many tablet makers did after Apple revolutionized the tablet industry in 2010 with iPad.
Back in 2010 Apple introduced the iPad and it took over the mind share and much of the market share for tablets. Will the Apple Watch do the same thing? That remains to be seen.
Apple Watch and Entire Watch Industry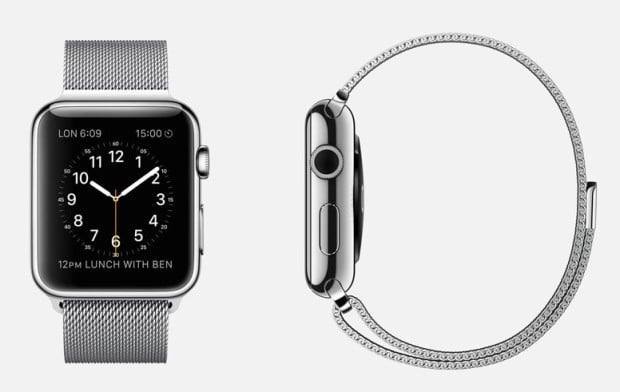 During the announcement Tim Cook kept talking about the beauty, fashion and accuracy of the Watch would make it a great choice for the average Watch user. In fact, before the announcement Johnny Ive suggested that Switzerland was in trouble, according to Nick Bolton of the New York Times.
The reasoning is this: why buy a luxury watch when buyers can get a luxury watch that does so much more? The Apple Watch looks beautiful, according to Apple, and not only tells time but controls music on an iPhone, pays for lunch at a restaurant and keeps check on a user's heart rate, to name just a few of the features.
Swiss luxury watch makers probably don't cater to the same buyers that will want the Apple Watch, but more common watchmakers need to take notice. Fewer people wear watches and some of the smaller number of watch wearers will choose a smartwatch over a dumb watch if Apple's and other competitors' bets pay off.
Apple iPhone and Watch and GPS Devices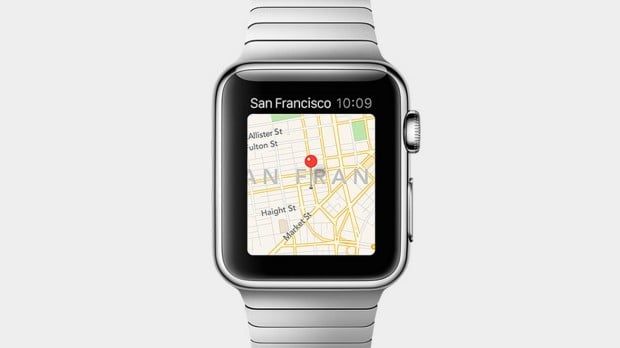 Apple demonstrated the maps feature of the new Apple Watch and it looked impressive.
People use their smart phones to navigate more than they use a GPS in a car or a dedicated GPS hanging from a window or suctioned to a dash. Now that an iPhone/Watch owner can user their GPS in the car and get the directions without looking any further than their wrist next to the steering wheel, even fewer will use these almost outdated GPS systems.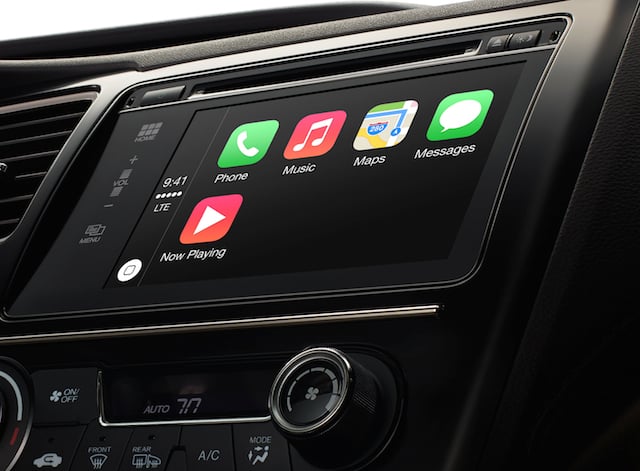 Apple wants to replace the car dash system with their in-car system called Apple CarPlay. We didn't hear anything about that this time, but Apple talked about it at WWDC earlier this year.
Apple Watch and Bluetooth Headsets
Thanks to the built-in speaker and mic, the Apple Watch will let users talk into their watch to speak with others over their phone. This will make people less likely to wear an uncomfortable Bluetooth headset that's easy to lose.
The Samsung Gear 2 has the Bluetooth headset feature in it and I really liked the feature, and missed it after replacing it with Android Wear.

As an Amazon Associate I earn from qualifying purchases.