Apple iPhone 6s Reviews Are In: The Good, The Bad and The Ugly
Now that Apple lifted the embargo on iPhone 6s reviews we can start to see whether the new iPhones 6s and iPhone 6s Plus will live up to the hype. We took a look at all of the iPhone 6s reviews and rounded them up for you below so you can see what some of the experts think about the Apple creations that will be landing on iPhone aficionados' doorsteps in just a couple of days.  
As this is an 'S' year, the exterior design of both the iPhone 6s and the iPhone 6s Plus are nearly identical to last year's iPhone 6 and 6 Plus models (there's an almost imperceptible change in both thickness and weight, but it's so minute that it won't even affect the fit on most cases).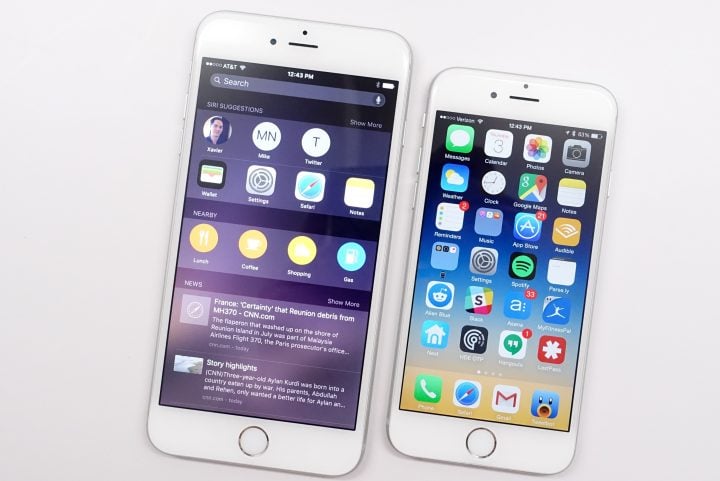 That means that the improvements are all on the inside, and in addition to a (much) faster CPU and GPU, and (finally) more RAM, there are three tentpole features of the new hardware. Just to summarize:
3D Touch – this is Apple's name for Force Touch on the iPhone. 3D Touch relies on a network of nearly a hundred discrete sensors that sense how pressure distorts the glass touch layer, and lets the phone add another means of interaction. I expect this name to head to the rest of Apple's product line at some point, because it's easier for users to understand what it represents.
Live Photos – enabled by default, this records 1.5 seconds of low framerate video (15 frames per second, at a resolution of 1440×1080) on either side of every picture you take. Think: pictures from Harry Potter films. Apple isn't the first to try a feature like this (Nokia, HTC, et al. have made the effort), but their size means they have the first real chance at making it popular.
Better cameras – with the exception of last year's iPhone 6 Plus getting optical image stabilization, Apple has resisted making major changes to either the FaceTime (front-facing) or iSight (rear-facing) cameras for a long time. This year, it's different. The front camera has been bumped up to 5MP, and the rear camera to 12MP. A new chip enables the color-balanced screen to flash extremely bright for selfies, while sensor innovations allow the rear camera to capture greater detail with less noise.
---
The Good
---
Live Photos:
Let's be honest – Live Photos sounds like a ridiculous gimmick. I mean, sure, they sound neat, but you have to 3D Touch the screen to see them move, and you can only share them with friends and family on iOS 9, WatchOS 2, or OS X El Capitan. Android users are out of luck.
Most reviewers, however, found the feature charming – especially parents. Even those who started out with similar cynicism came to enjoy the feature, like Buzzfeed's John Paczkowski:
"I was fully prepared to dismiss them as an S-year gimmick. But they're actually quite compelling. Some are briefly humorous, others are totally worthless; but when you get a good one, it's really something else."
And he's not the only one.
One downside to the new feature is that many found Live Photos require you to approach the camera a little differently. Instead of snapping a shot and immediately returning the iPhone to your pocket, you need to leave it up for another 1.5 seconds to finish the video. If you don't, you'll find that a good three-quarters of your Live Photos feature the pavement, grass, or inside of your jeans in a starring role.
Fortunately. iOS 9.1 will change that – Apple says that as soon as the phone senses you've finished shooting and have started to put it away, it'll cut the filming short. That means that Live Photos will capture *up to* three seconds of additional footage, but many will be shorter.
In addition, the company is working on an API that will let third-party services (like Instagram, who is already involved) integrate the Live Photos into other content sources. In the meantime, you can theoretically extract the files to share separately, or wait for the inevitable apps to hit that will turn all of these into eminently shareable GIFs.

3D Touch:
If Live Photos sounded like a gimmick, but turned out to be a pretty neat new medium, what then to make of 3D Touch, which already sounds really cool? Yeah, it's pretty great. The new technology enables users to shortcut their way through the operating system, aided by iOS 9's new "deep linking" – linking between subsections of specific apps, not just to the apps themselves.
Mashable's Lance Ulanoff fell in love, saying, "I honestly can't think of how Apple could have done this better. 3D Touch alone almost makes the iPhone 6S Plus worth the price of an upgrade." His coworker, Christina Warren, expressed similar sentiment with, "In fact, if 3D Touch was the only change between the iPhone 6 and the iPhone 6S, I would still be tempted to upgrade."
In part, that's because 3D Touch is more than just Peek and Pop, Apple's marketing terms for previewing and launching applications with the new feature.
It's a lot more, in fact. Remember those 96 sensors mentioned above? They don't just register two levels of input.  While Apple is keeping mum on just how sensitive they are, you can think of them as offering input more akin to a car's accelerator than a button press. You can see proof of this in your Settings, where Apple lets you change the sensitivity of Peek and Pop along a sliding scale, and in Notes, where pressing more firmly while sketching (another new iOS 9 feature) lets you draw thicker lines.
This pressure sensitivity means developers have a lot of latitude when it comes to implementing new features. Fifty-three, creators of popular iPad / iPhone sketching app Paper, could use it to enable true pressure sensitive drawing, instead of being forced to rely on advanced algorithms. To go back to the car analogy, game developers could use 3D Touch to offer more realistic racing and running games, where how hard you press determines how fast you move. And while unlikely, maybe someday we'll see Apple use 3D Touch to bring its new Pencil stylus for the iPad Pro to the iPhone Plus.
iPhone 6s Reviews on High-res cameras:
There's a lot more that goes into making a good camera besides how many megapixels its sensor can capture. That's one reason why many reviewers still rate the iPhone near the top of the heap, despite Apple's unwillingness to raise the camera's resolution. While this year's megapixel bump will be welcome news, especially for those who like to crop their photos or print them out, most users will be hard pressed to tell the difference in detail – especially on sites like Instagram and Facebook.
Where the camera makes noticeable improvements, however, is in noise reduction, especially in shots that include the sky. It's hard to say whether this is due to Apple's hardware improvements or better software engineering, but it doesn't matter – the new cameras can take some pretty stellar shots.
Both Time, with photographer Benjamin Lowy, and Sports Illustrated, with photographer Brad Mangin, got to spend a few days testing out the new shooters, with positive results. Lowy's shots of the New York skyline are really something, and would be appropriate for anyone's wall. Mangin, meanwhile, got to take his iPhone 6s behind the scenes at AT&T Park for a number of baseball games (Go Reds!) – and the results are often impressive, though even the best phone camera struggles with high-speed action.
Budding filmmakers will be happy with the iPhone's new 4K video recording, though you'll have to dig into Settings to enable the switch. That's in part due to the high 50Mbps bitrate; you'll find every minute you record will suck up 375MB of storage space.
The Verge's Nilay Patel found the quality more than acceptable: "It's not a RED, but it's not too shabby either. If you're a video nerd, you're going to have fun with it — the 6S is even powerful enough to edit 4K video in iMovie."
In fact, you're able to edit two 4K streams at the same time, which is an impressive feat for most PCs, let alone most phones. And while you can't see 4K video on the iPhone 6s, which tops at at 1080p on the bigger model, Apple lets you zoom in during playback to see any detail you might be missing.  Speaking of that bigger model, the iPhone 6s Plus now offers that optical image stabilization during video, too – even for 4K recordings.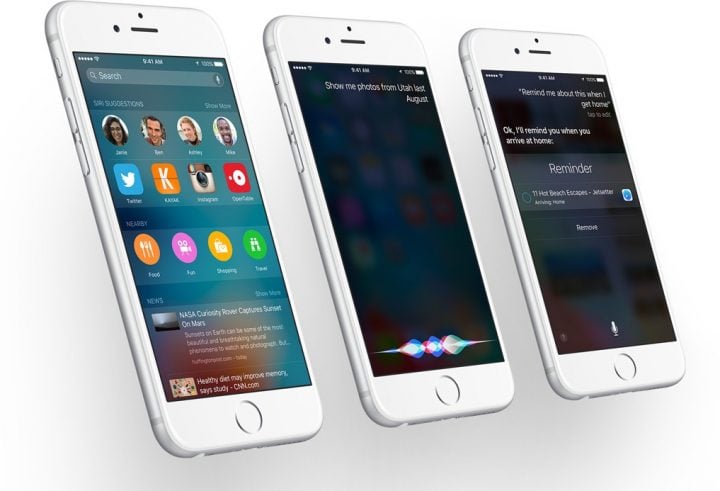 iPhone 6s Reviewers Impressed by Speed, speed, speed:
Across the board, everyone seems impressed with the improvements to TouchID. Most found it to be so fast that by the time you take your finger off the home button – even just when flipping on the display – the phone is unlocked and sitting on the home screen. Matthew Panzarino over at TechCrunch found the new system so fast that some users may have issues adjusting – especially if you're the type to turn on the phone just to check the type or scan your notifications.
While TouchID might be fast, the new A9 SoC that powers both iPhone 6s and iPhone 6s Plus is out of this world. Despite being "only" a dual-core chip, it beats out new flagship multicore processors powering rival devices from Samsung.
Most benchmarks found the new 6s to be roughly 50% faster than the previous generation, which means that if you've waited two years or longer to upgrade, then you're going to find a noticeable difference. Over at Daring Fireball, John Gruber made some really interesting comparisons between the power of the new iPhones and some of Apple's other products.
His Geekbench results put the iPhone 6s and iPhone 6s Plus on par with MacBook Air models from just a couple of years ago. And more than that, the new iPhones are just as fast (and even faster!) in some cases as the new Retina MacBooks. The A9 is able to beat the Intel CPU inside the new MacBook for core-on-core performance, and nearly catches up when it comes to multi-core processing.
While Gruber goes on to wonder about what this means for the A9X beating within Apple's upcoming iPad Pro – which should be interesting indeed – it makes me wonder, not for the first time, about Apple's eventual goals for the MacBook line. While it's true that the MacBook should always run OS X, its low-power status renders it not much more capable than one of Google's Chromebooks, which have successfully run on ARM chips for years.
---
The Bad
---
While it's easy to call the iPhone 6s "the best iPhone yet," that gets said every time Apple releases a new model. And while the 6s is great, it's not all peaches and cream. Veteran tech reporter Walt Mossberg, now at The Verge, noted that the iPhone's premium pricing isn't for everybody: "And, as always, the new iPhone, which starts at $649 for the base model, is a premium product. There are lots of cheaper phones — a few of them, like the $180 Moto G, are pretty good."
While most carriers now offer options besides contracts to get a cheap device, it's hard to beat paying less than two hundred dollars outright, and attach it to the cheapest plan you can find. You won't have the polish or the feature set of the iPhone, but your wallet will certainly be happier.
---
The Ugly
---
The pricing isn't new, but it bears a special mention because of this next criticism: reviewers across the board criticized Apple – often quite harshly – for sticking with 16GB as the base model.  CEO Tim Cook recently mentioned that the Apple diagnostics that customers opt-in to sending show that many users never come close to running out of space.
But storage crunch was clearly enough of a worry for the company to spend time making iOS 9 lighter to install than the previous two versions, offering new ways for developers to avoid downloading unnecessary assets, and new, cheaper ways to offload pictures to the cloud.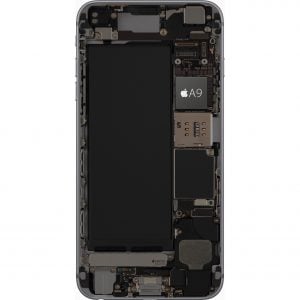 Moreover, these new iPhones will eat up space like never before.  In addition to new 4K video recording, Live Photos will use up twice as much space as taking single shots (which themselves will use up an extra megabyte per shot over the cameras found in the iPhone 6).
Joanna Stern, at the WSJ, was downright disgusted with Apple, accusing them of ripping off customers over storage space. While she ultimately suggested the model worthy of an upgrade, it was hard to resist getting in another – in our opinion well-deserved – dig against Apple: "If your iPhone is more than two years old, this is the phone to get. Just make sure to pay Apple's ransom for the 64GB version."
Stay tuned for our full review of Apple's new iPhone and iPhone 6s Plus in the coming days, and let us know if you have any questions about the new phones in the comments below. While you're waiting for Friday's release to come, be sure to check out the best new features in our iOS 9 walkthrough.

As an Amazon Associate I earn from qualifying purchases.