Apple iPhone SE Release Date Breakdown & Advice
The Apple iPhone SE release date is March 31st and the iPhone SE is available to pre-order now from many stores. We'll walk through the iPhone SE release date breakdown and what you need to know about this new 4-inch iPhone for 2016.
Apple calls this "A big step for small." and "the most powerful 4-inch phone ever." Here is a closer look at the important details of the new iPhone.
This is not the iPhone 7, but for many users it is just as exciting as a completely new iPhone. According to usage data more than a third of iPhone owners may still be holding on to an iPhone 5s or older with a smaller screen. It is clear that there is demand for a new Apple iPhone with a 4-inch screen and updated features.
Long rumored as the iPhone 6c and iPhone 5se, Apple finally delivers a new 4-inch phone called the iPhone SE.
We still expect an iPhone 7 release date in the fall with two large screen smartphones packed full of new features and a new design, but the first new iPhone of 2016 should arrives much sooner.
iPhone SE Release Date Breakdown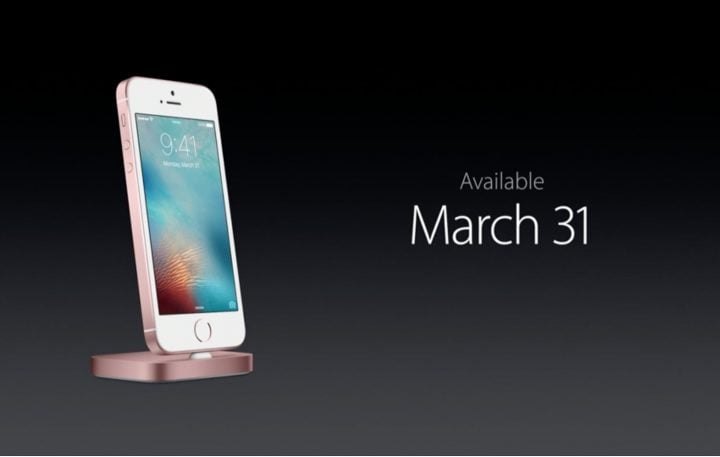 The iPhone SE release date is March 31st in the U.S. at the Apple Store, Best Buy, Verizon, T-Mobile, Sprint and AT&T.
iPhone SE pre-orders started on March 24th, and continue with options to buy and get iPhone SE release date delivery.
Read: How and Where to Buy the iPhone SE
If you order for delivery to your home or office you will need to sign or leave a note saying that it is OK for the delivery person to leave the package. At this point it is still possible to order the iPhone SE for delivery on March 31st.
You can also walk into any of the stores mentioned above and buy the new iPhone on the iPhone SE release date.
There is no option to reserve the iPhone SE for in store pickup on release day. It does not look like stores will open early for this event, so you will likely need to wait until 10 AM at most locations.
iPhone SE Specs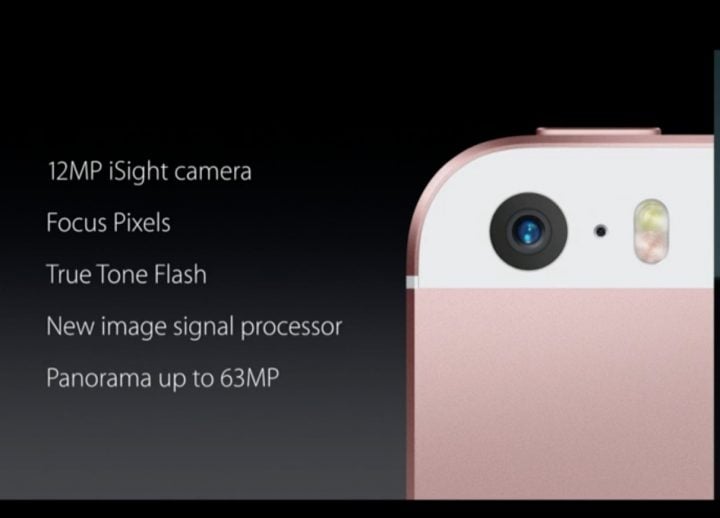 The most important iPhone SE spec is the is the 4-inch display. Buyers will see the iPhone SE with a 4-inch display that is similar to the iPhone 5s' display specs, but with a slightly new look. That means a 4-inch display with a 1,136 x 640 resolution.
4-inch 1,136 x 640 resolution display
Apple A9 Processor
M9 CoProcessor
NFC for Apple Pay
16GB and 64GB Storage
12MP camera, 1.2MP front-facing camera
Bluetooth 4.2
VoLTE
802.11ac WiFi
Touch ID
Barometer for Health Tracking
Lighting Connector
Headphone jack
With the 12MP camera users can record 4K video and there is also support to flash the screen for a selfie flash, like on the iPhone 6s. You can shoot live Photos like on the iPhone 6s.
Touch ID and NFC allow users to make mobile payments with Apple Pay using the phone, and it works with the Apple Watch too.
Apple includes support for Hey Siri on the iPhone SE, and the Apple A9 processor + M9 co-processor deliver performance on par with the iPhone 6s. That's 2X CPU performance of the iPhone 5s and 3X the graphical performance of the iPhone 5s. In short, you will be able to play games and use apps without waiting for your phone to catch up.
This is a small iPhone, but it is not an outdated iPhone by any means.
iPhone SE Price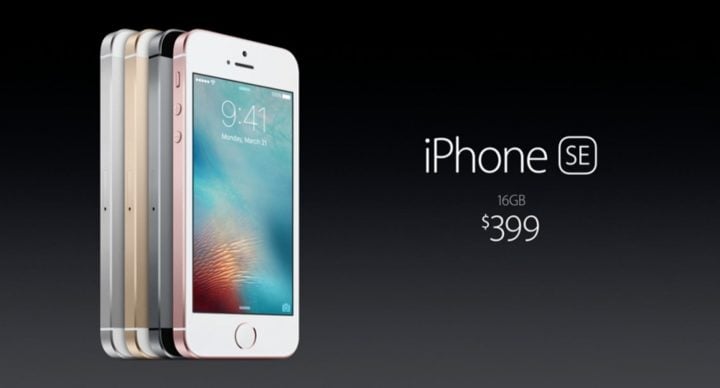 The iPhone SE price starts at $399 for the 16GB model and there is a 64GB option also available for $499.
Read: How Much iPhone SE Storage do I Need?
You can also get the iPhone SE free on contract with many carriers. There are device payment plans starting at $13.30 a month for 24 months on carrier payment plans.
iPhone SE Design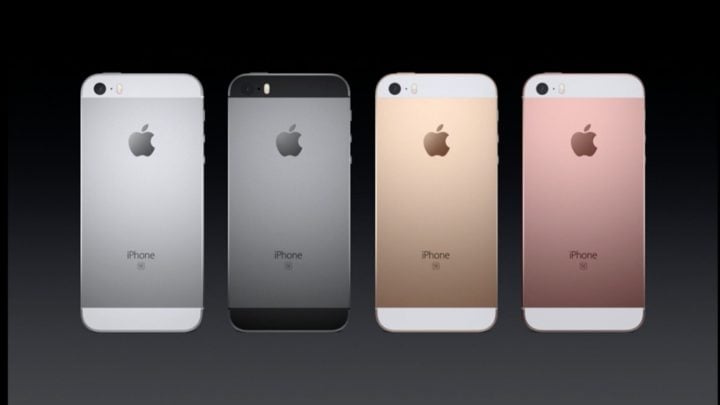 The iPhone SE design looks similar to the iPhone 5s, but there are new color options. On a very important note that this keeps the size that people want from a smaller iPhone. The phone is made of aluminum and users can choose the same colors that Apple offers on the iPhone 6s.
Read: Which iPhone SE Color to Get?
Many iPhone 5s cases will fit the iPhone SE, but you may want to check with the company who makes it to be sure. Speck tells Gotta Be Mobile that their iPhone 5s cases will work with the iPhone SE, and they are adding some new models.
17 Best iPhone SE Cases
Speck iPhone SE Clear Case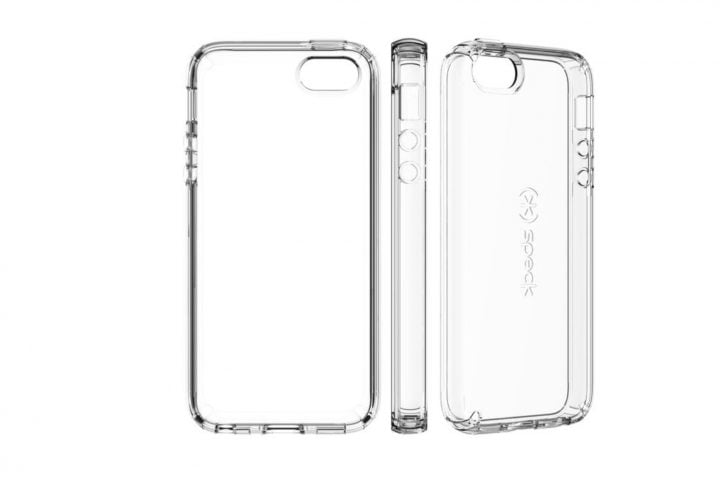 The Speck iPhone SE clear case is an excellent option if you want to protect your iPhone SE, and show off the color you chose. We are impressed with the clarity of the Speck clear iPhone cases and the company offers a 30-day guarantee.
While this case adds a good amount of protection and a raised lip to help protect the screen it does not add much thickness to the iPhone and you can see the iPhone SE design through it.
There are button covers for easy access to volume and power. Openings for the Lightning connection and headphone jack are wide enough for the standard cables and for many third-party options.
$34.95 at Speck

This article may contain affiliate links. Click here for more details.