Apple iTV Arriving in 2015, According to Multiple Analysts
An Apple HDTV has been rumored for years, and we still have yet to see one. However, reputable analyst Ming-Chi Kuo agrees with Gene Munster's latest prediction that an Apple HDTV set will be releasing in 2015 or 2016. Munster has embarrassingly estimated when we might see an Apple TV set in the past few years, but Kuo agrees with Munster this time around.
Furthermore, Kuo also thinks that a new Apple TV set-top box will be arriving next year, with an A7 processor on the inside for faster speeds. However, he believes that shipments will be fairly low unless Apple is able to integrate more TV content and services. Currently, it's becoming more of a challenge to integrate more and more content to the Apple TV, simply because of restrictions by cable providers.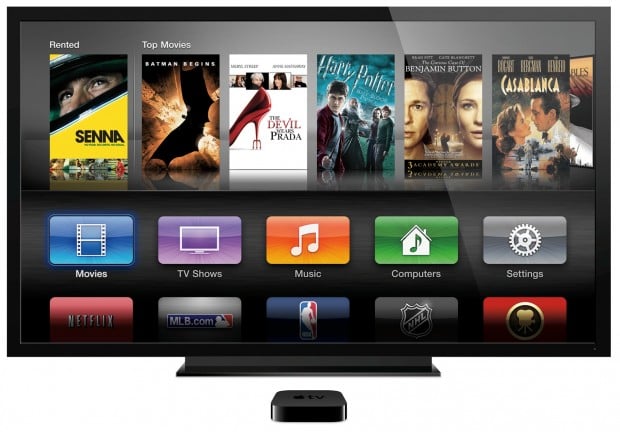 The report from Kuo lines up with reports from a couple days ago that said that the Apple HDTV would be put on hold, since Apple is planning 2014 to be a wearables year with its rumored iWatch. This means that we probably won't see the iTV until at least 2015 like Kuo says.
Kuo also blames the iTV delay on supply constraints. He says that establishing an iTV supply chain is very costly, thus resulting in a delay of the television into 2015 or even early-2016 at the earliest. Kuo bases most of his predictions on what's happening with supply chains and how they're handling different components.
For now, we still have the Apple TV set-top box, which is in dire need of a refresh, but it seems like we'll get that next year, possibly during a spring or summer event from Apple. A new Apple TV was rumored to be coming this year, but Apple didn't release a refresh for the device, leaving eager Apple TV fans hanging out to dry. Hopefully, though, next year's reported refresh should be a huge step up from the current generation.

As an Amazon Associate I earn from qualifying purchases.