Apple Keeps Anonymized Siri Data For Two Years
A report from Wired confirms that Apple keeps logs of Siri data for two years, though everything is anonymized so Apple can't trace it back to users.
Apple stores voice clips of everything users ask Siri to help improve the service over time. When a user speaks to Siri for the first time the system gives the user a number which Siri uses to identify individual users. Apple stores all voice clips sent to Siri for six months with the individual number attached to them.
After six months Apple removes the number from all voice clips, but doesn't get rid of them. Apple will keep individual clips for up to another 18 months, for a total of 24 months or two years. Apple uses those voice clips to further test the service and to help improve the Siri service.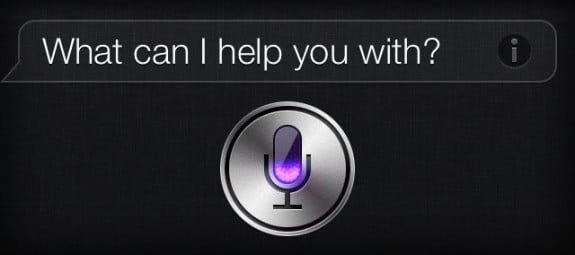 The time period means that Apple likely still has a vast majority of clips sent to Siri still on its servers as the service debuted on the iPhone 4S in September 2011. Apple may have deleted some files, but it's likely that it kept a number of files to help make Siri better.
How long Apple keeps data sent to Siri was unclear because of the service's vague privacy policy. The policy states that Apple can keep data users send to the service, but didn't specify how long it keeps the data. It's not clear if Apple will update the privacy policy to include these details.
When speaking to Wired American Civil Liberties Union lawyer Nicole Ozer said Apple can do a better job of telling users what it does with the data before they use Siri. The biggest change the company can make according to Ozer is to put the Siri privacy policy online, perhaps in a link on the Siri FAQs page on its website.
At the moment the privacy policy is only visible on an iPhone, iPad or iPod touch that uses Siri, so users can't view the policy before they decide to buy one of those devices.

As an Amazon Associate I earn from qualifying purchases.