Apple Lets Parents Get Refunds For Some iOS In-App Purchases
Parents whose children bought in-app purchases from select iOS games can now request a refund through a lawsuit settlement website.
The website is a result of a class action lawsuit filed against Apple in 2011 by parents upset that their children unknowingly spend money on in-app purchases on iOS devices. The lawsuit led to new restrictions on when users have to input passwords for in-app purchases, but Apple still has to pay out money to those whose children bought virtual goods without their knowledge.
Apple will likely pay $100 million to those affected, according to The Mac Observer. In order to get that money, users have to apply for a refund on the website.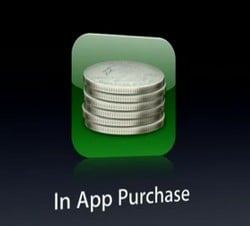 The refund is only available for select games rated 4+, 9+ and 12+ in the App Store: games that young children are likely to play and potentially buy virtual goods for. There is no full list of titles, so parents have to search for the games their children bought content in before applying for the refund.
Searching reveals that popular games such as Angry Birds, The Simpsons: Tapped Out and Smurf's Village are all included in the settlement.
Users can claim between $5 and $30 in iTunes gift cards through the settlement. Anything over $30 will only come in the form of a cash refund. To get the refund parents must swear "under penalty of perjury" that their children did not have permission to buy the virtual goods for their games.
Users have until January 13, 2014 to file a claim for a part of the settlement. The final hearing for the settlement will occur on October 18, 2013, so the refunds won't come until sometime after that. It may even take more than a year after that date.
Those who hand their iOS devices to children, or who buy an iPod touch for iPad for their children, may want to disable in-app purchases on those devices in the Restrictions section of Settings. Turning off that functionality will make it easier to avoid gigantic bills from the App Store even if the child knows your iTunes password.

As an Amazon Associate I earn from qualifying purchases.