Apple Looking to Buy 'The Fancy' to Allow Its Customers to Buy More Online
With iOS 6, Apple debuted its foray into the digital wallet space with PassBook, which holds boarding passes, tickets, and coupons. However, unlike rival Android's Google Wallet, PassBook doesn't actually allow users the ability to purchase goods and services directly with the app despite Apple having stored over 400 million credit cards on files with iTunes accounts. Now, the company is looking to buy startup 'The Fancy,' with its apps that may help the company jump start the e-commerce business on mobile devices.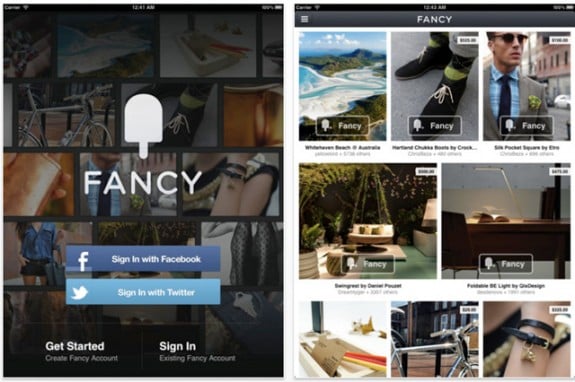 'The Fancy' is currently an app that's available on iOS and is likely compared to Pinterest where users can post things, bookmark things, and purchase things. Users of the service can click and buy things directly from inside the app.
"The iPhone maker's new PassBook app, which will be included in the upcoming iOS 6, is a step toward bridging the gap between iTunes and general e-commerce, but the software won't allow users to make credit card purchases," writes AppleInsider. This could change if the rumored Fancy acquisition goes through as users would have the ability to make purchases directly and easily from their iDevices.
The app has attracted attention as users such as Facebook's Mark Zuckerberg, artist Kanye West, and Apple CEO Tim Cook have all created accounts.
Another recent Apple acquisition as it explores how to break into the digital wallet and e-commerce space is the purchase of AuthenTec.