Apple Maps Manager Told to Get Lost over iOS 6 Issues
Apple has fired Richard Williamson, the manager in charge of Apple Maps according to a Bloomberg report.
According to the report Apple Senior Vice President Eddy Cue, who recently took control of Maps after Scott Forstall left the company, forced Williamson out of Apple. This leaves the Apple Maps application under new control now that the leaders are no longer part of Apple.
Apple is working to fix the flaws in Maps not only internally, but with the help of its partners. Apple is working with TomTom to help fix the landmark and navigation information in Maps. Both of those data sets are problems with Maps as it is now. Landmarks and businesses are often in incorrect locations in Maps and directions are often wrong, which gets a lot of users lost instead of to their destination.
Read: Apple Maps Thinks I'm Homeless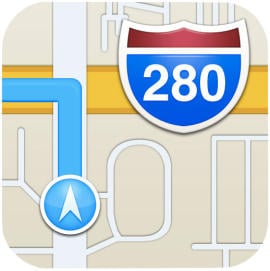 Other companies are trying to step in to provide a good Maps app for the iPhone and iPad in iOS 6.
Nokia recently released its free HERE Maps app for the platform with downloadable maps, turn-by-turn walking directions, and a cloud service for syncing saved locations.
Despite the issues with Maps Apple's iPhone 5 continues to sell well. The company still has trouble meeting demand for the smartphone. Shipping times are now shorter for the iPhone 5 than they were in the past, but new buyers still have to wait at least one or two weeks before a newly ordered iPhone will ship.
Google is also working on a new Google Maps app for the iPhone, though it's not clear when the app will arrive in the App Store or what features it will have. The app may include turn-by-turn directions like the Android app, or it could offer just basic functions like it did in iOS 5 and before.
Depending on the rumor of the hour, Google Maps is either just about ready or is still a few weeks away from release.