Apple May Release New MacBooks, Cheaper iPad mini in June
Analyst Ming-Chi Kuo at KGI Securities predicts that Apple will refresh its entire MacBook line with better specs at WWDC 2013 in June, along with a stripped down, cheaper iPad mini.
As MacRumors notes, Kuo is no longer claiming that Apple will bring Retina Displays to the MacBook Air lineup, predicting only a spec refresh for the line as well as the MacBook Pro line. Kuo no longer believes Apple can bring the high-resolution displays to the MacBook Air line and keep the cost and size of the current lineup.
Kuo also notes that Apple likely won't get rid of the MacBook Pro without Retina Display as there is still a demand for optical discs in many emerging markets. He previously predicted the devices would disappear in favor of the MacBook Pro with Retina Display.
The new MacBook refresh will likely bring Intel's new Haswell line of processors the Apple's laptops. The new CPUs will offer a slight performance increase, but the biggest advantage of the new chips is better battery life.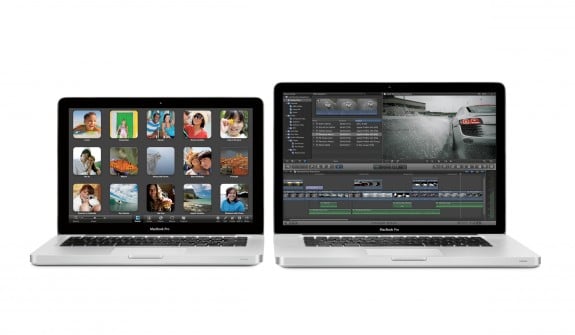 The new Core i processors will likely increase battery life of every MacBook across the board. The new chips also allow for thinner, lighter designs, but Apple may choose to keep its current designs in order to get as much battery life as possible.
A recent Intel blog post said the fourth generation of Core processors will come out in "3,337,200,000,000,000 nanoseconds," or June 4, just in time for WWDC 2013 the week after.
An update to NVIDIA GeForce 700M graphics for the 15-inch MacBook Pro, or any other MacBook with discrete graphics, seems likely as well.
During the Q2 2013 earnings call Apple CEO Tim Cook hinted that Apple won't release any new devices until the fall of this year. That may exclude refreshing the specs in the MacBook line, however. A June refresh would give Apple new laptops to push for back-to-school in late summer/early fall before it debuts any new devices.
Kuo also believes that Apple will release a cheaper iPad mini model to compete with cheap Android tablets. To bring the price down to $199-$249 Kuo believe Apple will use cheaper build materials, knock the storage down to 8GB and eliminate the rear-facing camera. Such a device seems unlikely, however, as it will mean even lower profit margins for a device that already has low profit margins for Apple.