Apple Music Tips and Tricks
Apple Music. It may have started from the bones of the Beats Music subscription service, but it's since grown to be a lot more. Now that it's bundled with every iPhone and iPad you purchase, thanks to its integration with the iOS Music app, you might be trying it out for the first time – here are five tips and tricks about Apple Music that you should know.
If you've got an iPhone or an iPad made in the last four years or so, you can try out Apple Music. Apple introduced the new application and service as part of an update with iOS 8.4 – so if you've got one of the following devices, you can use it:
iPad 2, iPad 3, iPad 4, iPad Air, iPad Air 2.
iPad mini, iPad mini 2, iPad mini 3.
iPhone 4s, iPhone 5, iPhone 5c, iPhone 5s, iPhone 6, iPhone 6 Plus.
iPod touch (fifth generation)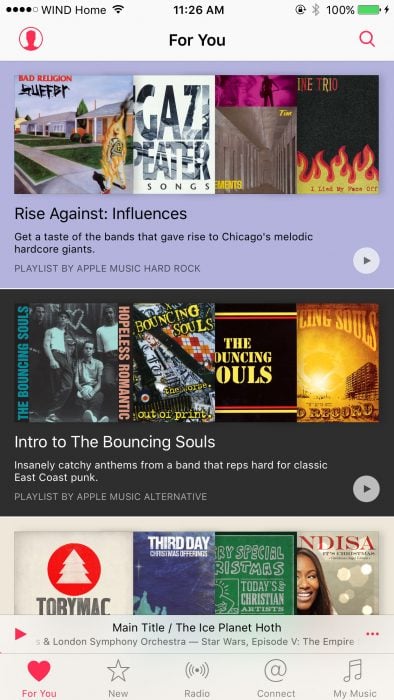 You don't need to pay money to use Apple Music. Sort of.
Apple might be pushing the subscription part of its subscription service, and for good reason; they're a company and want to make money, after all. But you don't actually need to pay a single cent in order to play around with Apple Music. If you haven't tried it before, Apple gives every new subscriber a three-month trial to the service. During the trial, it's completely unlimited, and you can use all the features.
But even after your 90 days of music end, some of the features will still function. Apple gives you access to Beats 1 and other iTunes Radio – there are ads, but they're unobtrusive, and you can still access the various genre stations with curated lists; if you're not a fan of one genre, you can listen to a station where it doesn't get played.
Additionally, you still have access to Siri's Apple Music integration – you'll still be able to ask it to play any of Beats 1 or the other radio stations. You still get limited skipping ability and Apple's Connect integration, too – but you'll need to use an iOS device or iTunes to get on the free tier: Android users are out of luck.
Apple has introduced a new Star Wars radio station you can listen to.
As part of the build up to the new Star Wars: The Force Awakens movie, Apple's put together an all new radio station that takes advantage of all the weird and wonderful music found throughout the series. Depending on what kind of Star Wars fan you are, you'll either be happy or horrified to learn that the tracks include selections from all the movies, including the prequels.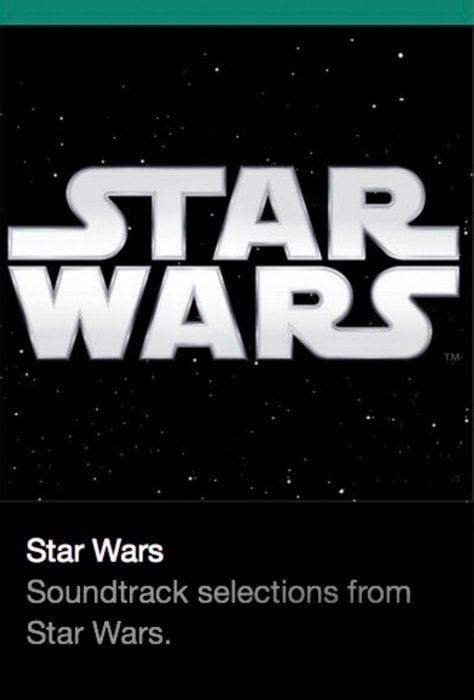 There are a number of sound effects mixed with the songs, so as you listen you might be treated to some light saber battles or beeping droids. When we first asked Siri to play the Star Wars station, it responded with eight creepy seconds of Darth Vader breathing before jumping into the main title music. And speaking of, now's the time to get caught up on the six previous Star Wars movies – iTunes has the HD collection of all six for $89.99.
If you've got an Apple Watch, you can listen to Apple Music without having your phone.
While the vast majority of the Apple Watch's feature set revolves around streaming data and music from your iPhone, it can actually do a few things all by itself, even if your phone is nowhere nearby. One of those things is listening to music – but there are a few steps you need to take.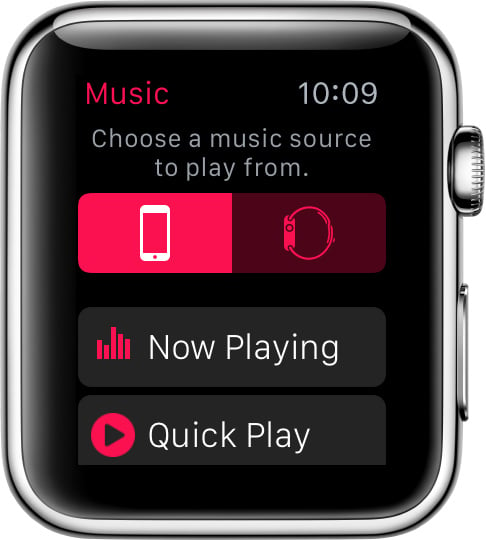 First, you'll need to create a playlist in the iPhone's Music app. You can start a new one there by going into your Music app, tapping on 'My Music', then on 'Playlists', then 'New.' Once you have a playlist set up, set your Apple Watch on its charger, then go into the Watch app on your iPhone. Hit up the 'My Watch' tab, then 'Synced Playlist.' You should see a list of playlists you've created on your iPhone. All you need to do is find the one you want to sync and tap on it; it'll start syncing over to your Apple Watch.
Once it's synced, you can pop your Watch off the charger and start using it. It's really handy if you want to go for a walk or run without bringing your iPhone along with you. One note – you'll need (perhaps obviously) a pair of Bluetooth headphones in order to take advantage of this feature, as the Apple Watch has no audio jack.
Apple's family plan is a cheap way to share your account with family or friends.
Apple rocked the boat earlier this summer when it announced a special family plan for Apple Music. The family plan actually had its roots in Beats Music – the streaming app that evolved into Apple Music as we know it – but it's nice that Apple decided to keep it around. For only 50% more than the price of an individual subscription, you can get Apple Music for up to five other people.
Before you jump in and decide to split the $14.99 monthly cost with five of your friends, note that it relies on Apple's iTunes Family Sharing. That means that the other five users will get access to not only Apple Music, but also any content you've bought from iTunes in the past – movies, music, TV shows, even your apps and games. Likewise, any content or apps they buy are immediately shared amongst the group. They can't rack up charges on your iTunes account, or anything, but it still requires a level of trust you might not be comfortable with.
Apple Music lets you upload 100,000 of your own songs into the cloud.
Apple Music subscribers get to take advantage of Apple's iTunes Match service, all for free. At $24.99 a year, that's a pretty sweet bonus. What it means is that Apple will, should you wish it, scan your existing iTunes library – that is, the music you have downloaded and saved directly to iTunes on your computers. It works with both PC and Mac installations of iTunes.

Any music in these formats: AAC, MP3, WAV, AIFF, Apple Lossless, plus a few others, will be scanned and checked to see if a match exists in the iTunes library. If it does, it uses that version of the song instead of uploading your copy. For songs it can't find, it uploads your version of the song into iCloud. Once the matching and uploading process is complete, all of your music will be available on all your devices – you don't need to individually copy things from one computer to another, or to any of your iPhones or iPads.
Why would you want to do this? Well, Apple has roughly 43 million tracks in the iTunes music store, which means there's a whole lot of others they might not have. Additionally, some tracks aren't available in Apple Music – the Beatles collection and the most recent Adele album come to mind – if you own these tracks, you can upload them with iTunes Match and access them from within the Music app. Playlists come along, too.
Bonus tip: you can access Apple Music even if you have an Android device. Available in the Google Play Store, Android users can still take advantage of the free, three-month trial, but they can only subscribe to an individual plan at $9.99 a month. If you want to take advantage of joining a Family Sharing plan, you'll need to sign up on a Mac or iOS device first.
Is there a tip or trick about Apple Music that we didn't cover, but you think people should know about? Please let us know in the comments below.

This article may contain affiliate links. Click here for more details.