Apple Names Top iPhone, iPad and Mac Apps of 2011
Every year at WWDC Apple presents design awards to developers for their excellent apps. The winners are chosen from app developers who excel in the areas of:
Design – "delightful, elegant, intuitive, engaging, exciting, compelling, and reliable"
Innovation – "revolutionary, inspirational, unique, and do things in completely new and exciting ways"
Technical Excellence – "excellent performance and make extensive use of the latest Apple technologies to deliver innovative, platform differentiating, and advanced features"
The winners this year all come from apps in the two Apple app stores – Mac App Store and iOS App Store. Apple recognized apps from both sides. Last year they snubbed OS X developers focusing only on iOS apps. The app winners are as follows: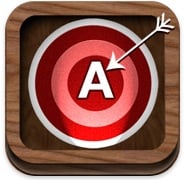 Students
This educational app helps you keep track of grades for your classes by calculating things like what kind of grade you need on that Biology final to keep from flunking. It also reminds you of upcoming deadlines with push notifications.

Pennant – $4.99 – Vargatron
Pennant gives you an "interactive history of baseball like none other seen before." You can learn about the games, the teams and other baseball fun. It has data that covers games from 1952 to 2010. The interface has a map of the teams as well as a scrolling cover-flow-style selector.

Included in the App Store Hall of Fame, this news app can handle your RSS needs offering them in an attractive visual form. It also has the ability to send links to things like Instapaper, Read It Later or Evernote. You can also email, Tweet or post links to Facebook.
iPhone

Your goal in this game is to feed peppermint candy to your new little pet Om Nom who is voracious for the stuff. The problem is the candy is on ropes and you have to figure out some physics to cut those pieces of rope by swiping with your finger letting the candy fall into the little green guys mouth. As the candy swings it can hit some sharp objects getting in the way. Sometimes spiders threaten your candy. It is an addictive game and fun on both the iPhone and the iPad.

Golfscape is an augmented reality that helps golfers determine the distance from their present location to the hole on over 35,000 golf courses. The steep $19.99 cost gives you access to all the info with no subscription or other fees. It uses GPS to find your course and the location on that course. It gives advice on how to play the hole.

Infinity Blade – $5.99 – Chair Entertainment Group
Fighting with swords never looked so beautiful in this action game developed just for the iPhone and iPad. It uses the Epic Unreal Engine 3 and looks great. In the game you have to conquer the Titans of the God King by going to the Dark Citadel. Eventually you will come up against the God King himself. The game has the ability to customize your character and works with Game Center.
Mac
Capo – $49.99 – SuperMegaUltraGrovy

Capo takes your music in your iTunes library and displays it in visual ways letting you learn your songs. It generates guitar tabs for you so you can play the songs. It also creates tablature for other instruments. Chords are detected so you can learn the song that way. If you want to take the song up to a higher pitch, Capo will transpose it for you. The goal is to teach you the songs in your own library. Learn to play the latest hits or your old favorites. Then you can also export the songs after you have changed the time signature or pitch.

Pixelmater – $29.99 – Pixelmator
This is a beautiful image editor that was very popular on the Mac before the Mac App Store started earlier this year. The team at Pixelmator cut the price and dropped into the app store and it sold a ton of copies for them. It handles image editing with lots of tools. Think of it as more advanced than iPhoto but simpler and far less expensive than Photoshop. There are things like filters, layers, color correction and drawing on the images. Almost anything the average person might want to do with your images can be done with Pixelmator.

Action and strategy are the name of this game. You have to save the earth from aliens. The biggest cities in the world are under their control and your job is to control the forces that will liberate earth. You make strategic decisions about where to send your troops. The action part of the game is a tower defense style game. Resources have to be managed well in the economic element of the game. The visuals and audio are said to be very good in this game.
iPad

Called the iPad Game of the Year by Apple, this physics game is kind of like Spore for the iPad. It also has an Asteroids feel to it. In two different modes you grow your character by eating up smaller ones. You move around by ejecting matter behind you which makes you shrink so you have to keep eating to keep moving. As you do this, you move through the worlds into various environments.

Our Choice – $4.99 – Push Pop Press
Al Gore shows us how we are all destroying mother earth in this educational app. It is an interactive book that covers topics like global warming and how to avoid it. There are narrations from Al Gore, pictures, video and interactive graphics. There is also a lot of documentary footage. The interface is said to be "groundbreaking" and allows you to get at the content. It might be worth a look even if you disagree with Mr. Gore's theories.
djay – $19.99 – algoriddim
As the name suggests, this app is for D-jays who want to "spin records" using their iPad instead of an old and bulky system. You can mix and loop songs and cue your music bringing the party atmosphere to anywhere that has a system that can play the audio from your iPad.
via: TUAW

As an Amazon Associate I earn from qualifying purchases.