Apple the New Free Software Distributor
Many consider Apple a premium brand company that sucks every single dime they can out of their customers, but at this year's October Apple Keynote they announced a lot of free stuff. We get free apps and updates that they used to charge users for, even with new machines.
So long as Apple's move to free doesn't degrade their software quality, this will benefit consumers. Google subsidizes their free services and apps with ads. Apple does it with hardware sales.
Apple took to the stage in the Yerba Buena auditorium to announce a lot, including a new 9.7-inch iPad Air, iPad mini 2 with a Retina Display, new Retina MacBook Pro laptops coming in both thirteen and fifteen inches and a Mac Pro. Add to that some updated versions of OSX Mavericks, their iLife suite of creative apps and their iWork office apps.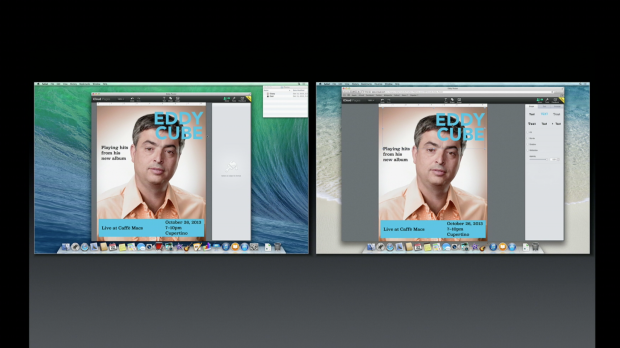 OSX 10.9 Mavericks for Free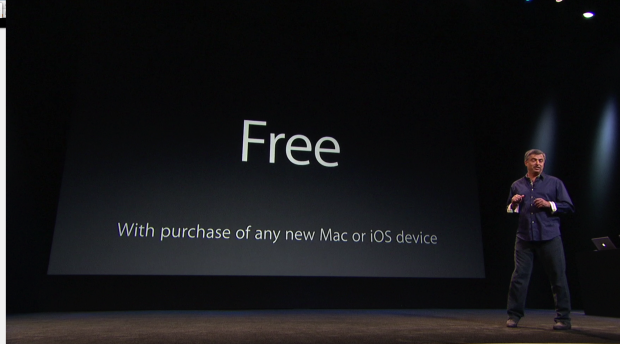 The new operating system offers a number of changes. The biggest change comes with the price. It's not $19 or $29 as in the past. Now it's free to download. Apple lists a number of new features including:
iBooks app with the iBooks Store and iCloud sync of current reading spot
Maps app bringing the iOS app to the laptop and desktop letting users find spots on the computer and transfer them to an iOS device
iCloud Keychain now syncs passwords, credit card numbers, bookmarks and personal information, but still not most settings
Better handling of multiple displays
Interactive notifications
Calendar improvements
File tagging for easier searching in Finder
Finder tabs making it easier to explore a computer's files and folders with two folders open at once
Social networking in Safari to help users find new sites
Great energy improvements that increases battery life on older machines by as much as 1.5 hours
Air Drop for easier file transfer between computer and iOS device
Here's our list of some of the best new features in Mavericks.
iLife and iWork Comes Free with New Hardware
The new iLife apps, iPhoto, iMovie and GarageBand now come free with new machines. This didn't change on the computer since Apple already included iLife free with every brand new Mac, but it does change for iOS users, who had to pay for these apps before.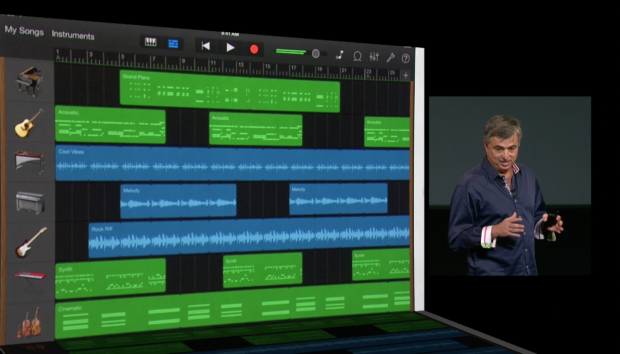 iLife offers creative types the ability to edit pictures, movies and create music on their iPhone, iPad and Mac. Apple aims each of these apps at the consumer level, but offers enough features to make them useful even for hard-core enthusiasts.
For new iPad, iPhone and Mac buyers, the iWork office suite of apps will come free as well. Users get a decent simple word processor, spreadsheet and a very nice presentation app.
Apple spent a little time detailing the new collaborative features in their updated versions of iWork apps. Users can work simultaneously on a single document, spreadsheet or presentation. The iCloud sync promises better syncing of these apps. The online version of the suite went offline briefly before the announcement as Apple prepared for the launch day availability. However, they also removed functionality to make the OSX versions of the apps work the same as their iOS and iCloud counterparts.