Apple New York Event Looks to the Text Book Market
Apple is sending out media invitations for an event in New York City for January 19th. Those hoping for some sort of new and shiny device shouldn't get that excited. The reason? It looks like Apple will be making some announcements about a move into the textbook market according to the usual sources.
This only makes sense given the hints we've been seeing, including on in the recent Steve Jobs biography. Apparently changing how textbooks are distributed was one of his big goals. But it makes good business sense as well given Apple's now entrenched efforts for the iPad. (Keep in mind that many are now feeding the rumor mill that we'll see or hear something in March about the next version of that device.)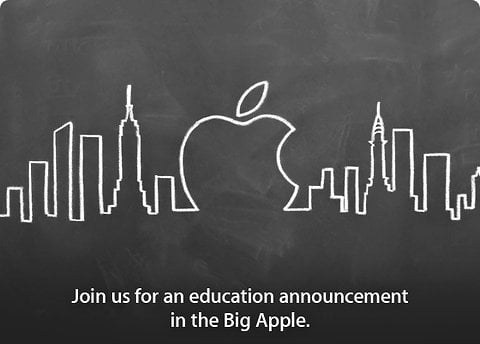 If Apple is able to get over the hurdles that many in the textbook publishing biz see as a threat, this could indeed be a positive move. The textbook biz has long been thought of as something that needs a new way. But Apple hasn't exactly lit the world on fire with its non-text book publishing efforts that most thought and think might change the world of publishing. Again, finding ways to circumvent disruptions to entrenched business models are the key on all of those fronts.

As an Amazon Associate I earn from qualifying purchases.