Apple now selling iPhones without contracts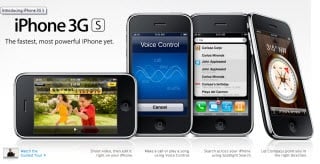 The days of contract-only iPhone sales appear to have drawn to a close, at least for now. "Effectively immediately", the U.S. iPhone is available without an AT&T contract or ID and, of course, no subsidy. Still locked to AT&T, but if you really want an iPhone and really hate AT&T, you probably aren't against jailbreaking.
No indication as to why they're changing the policy, but a few theories are being floated. The obvious one is they're cleaning out inventory ahead of the new model, though the limit of one per customer keeps that under tight control. Could also be a defensive move against Google and their unlocked Nexus One. Or maybe they're just sick of complaints that you can't buy one without an AT&T contract or showing your ID. Whatever the case, if you want to drop an extra $400 to get an iPhone without a contract, now you can.
Via 9 to 5 Mac with documented confirmation from Gizmodo

As an Amazon Associate I earn from qualifying purchases.