Apple Offers Refurbished 13-inch MacBook Pro With Retina Deal
Apple is now offering its 13-inch MacBook Pro with Retina at a 15 percent discount for shoppers willing to buy a refurbished model.
The 13-inch MacBook Pro with Retina is currently only sale on Apple's refurbished webpage starting at $1439 for the base model with 128GB of SSD storage. The same base model typically costs $1699, which means users who buy the refurbished model will save a total of $260.
Apple is also offering the refurbished 13-inch MacBook Pro with Retina with 256GB of storage for $1699, the same price as the base model new. The 256GB model typically costs $1999, so the refurbished model saves users $300 on the Retina Display laptop.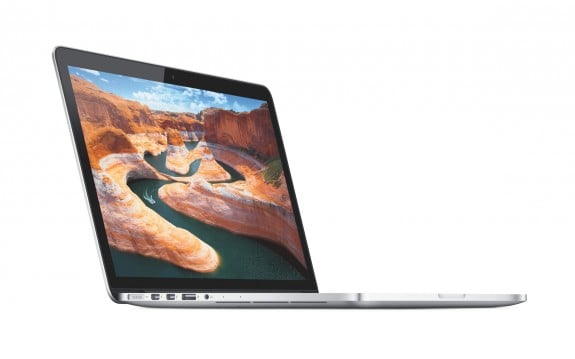 The refurbished models don't have any upgrade options, so users can only get them with third-generation Core i5 CPUs clocked at 2.5GHz and 8GB of RAM. Users who choose to buy new models can upgrade the CPU, increase the amount of RAM and choose larger SSDs for the 13-inch MacBook Pro with Retina.
Both models also feature the same 720p FaceTime HD webcam and Intel HD Graphics 4000.
The 13-inch Retina MacBook Pro is the smallest laptop Apple offers with a Retina Display, and arguably the best 13-inch laptop the company makes for those who can afford it. Apple says the laptop can get seven hours of battery off a single charge, which gives it the same battery life as the 13-inch MacBook Air and 13-inch MacBook Pro without Retina.
Apple puts all of its refurbished devices through a meticulous process to make sure it meets the company's standards. If there's any damage to the laptop Apple will repair it before reselling the device.
A refurbished Apple device is just like a new Apple device, except the user knows somebody else handled it before them. For some that's not an issue, but others like to know they're the first to handle their new device.