Apple Opening Up iPhone Lightning Port to Third Parties
While many iPhone and iPad accessories have long been able to use the Lightning connector, it looks like Apple will soon allow access to the Lightning port itself, which could open up a whole new world of iOS device accessories.
Apple announced last week during its yearly briefing for accessory makers in its Made-for-iPhone licensing program that the company will begin allowing approved third-party accessory makers to utilize Apple's Lighting part starting at some point next year. This means that there will soon be accessories in which you'll be able to plug in Lightning cables into.
Currently, only Apple's own iOS devices are allowed to implement Lightning ports, but it looks like that will change next year.
This is huge for iPhone and iPad accessories, and perhaps one of the biggest new features we could see with Lightning-enabled accessories is the ability for accessories to be able to charge over a Lightning connection. For example, Mophie's battery iPhone case includes an extra battery that allows your iPhone to last a bit longer than what the built-in battery would provide. However, in order to charge back up the Mophie case battery, you have to use a microUSB cable, which isn't ideal.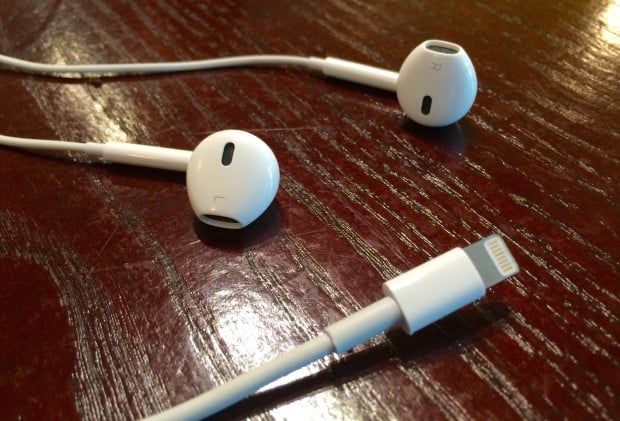 This new Lightning support from Apple would allow Mophie to include a Lightning port so that users could charge up the Mophie battery using the same Lightning cable that came with their iPhone, making it a lot more convenient to use.
Another example of where third-party Lightning ports would come in handy is with headphones, where it's been reported that Apple could soon support Lightning-equipped headphones, where users could bypass the 3.5mm headphone jack and use Lightning instead.
Wireless headphones with a built-in Lightning port could potentially charge the headphones while you're listening to music, without the need for a separate microUSB cable.
However, if there's one thing you might know about iPhone and iPad accessories, it's that they're not cheap. Even third-party manufacturers can't get the prices down. Apple's licensing fees are said to be rather expensive, and many manufacturers have yet to step in to make iOS accessories due to the steep fees that they'll have to pay. This is partly the reason why MFi gaming controllers are rather expensive, with the cheapest ones costing around $80, compared to the $60 that an Xbox One or PS4 controller costs.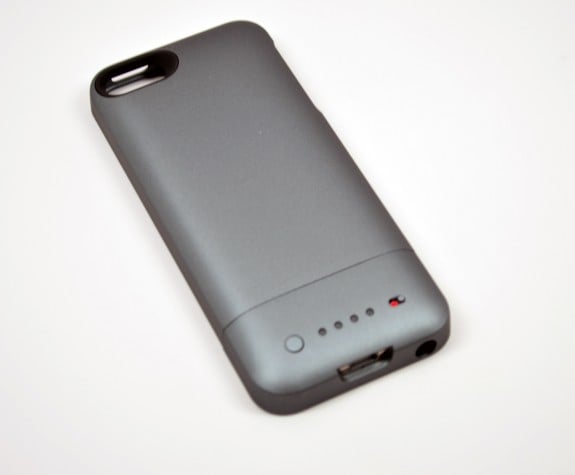 Third-party Lightning cables also aren't as cheap as their older 30-pin brethren. Granted, you can get third-party cable for cheaper than what they cost directly from Apple, but the difference isn't much. For example, Amazon's own Lightning cable still costs $14, whereas in the past you could get 30-pin cables for just a couple of dollars.
As for gaming controllers, Moga and Logitech have Lightning-equipped models that allow iPhone owners to clip in their devices and start playing, while SteelSeries has a Bluetooth controller that can be used with an iPad. Reception hasn't been great, though, with many folks saying that they're overpriced and the quality isn't too great.
However, we're guessing that this won't change, so if we do end up seeing Lightning-enabled headphones, expect to pay a pretty penny for the pleasure of owning them, and the same might go for Lightning-equipped Mophie battery pack cases.
Then again, it was rumored toward the beginning of the year that we could be seeing cheaper accessories due to less-expensive licensing fees, but we'll have to take it with a grain of salt. However, it would certainly make sense for Apple to drop its licensing fees slightly in order to get more-affordable accessories out on the market, and this will also give reluctant manufacturers the chance to step in at the right time and offer their own accessories for even more options for consumers.

This article may contain affiliate links. Click here for more details.