Apple Opens OS X Beta Program to All Comers
The history of Apple involves secrets and closed doors. Unless you're a developer sworn to secrecy you don't get access to betas of Apple's operating systems. The last time that happened was back in 2000, and users had to pay to get access. That changed today. Apple has thrown open the gates and will be allowing anyone with an Apple ID to be able to download the next beta of OS X 10.9.3 and offer feedback. And its free. The name of the effort is the OS X Beta Seed Program, all you need do is sign up and you're in. You'll receive a special software tool from Apple and then and you can download the beta bits for OS X 10.9.3 and iTunes 11.1.6 via Software update.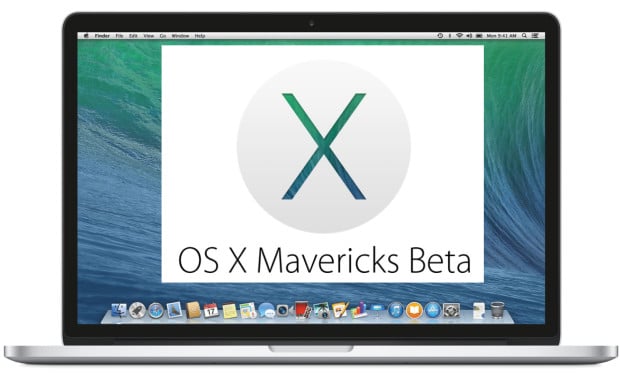 But don't think you'll be downloading the beta and then bragging to your friends or pushing out pictures and commentary about what you find in this OS X beta program. Apple requires you to sign a non-disclosure agreement (NDA) to participate. Developers do the same thing.  Typically you aren't even allowed to say you are participating in these types of programs, much less talk about the software in question. I don't think that will be the case here. Apple warns the following:
Don't blog, post screen shots, tweet or publicly post information about the pre-release Apple software, and don't discuss the pre-release Apple software with or demonstrate it to others who are not in the OS X Beta Seed Program.
Once features do become public you are allowed to talk about those. Will an NDA keep users from commenting about the beta on the Internet? That's doubtful, so it will be interesting to see how Apple treats those who do choose to talk out of school, if it takes any action at all.
Apple has always charged developers $99 per year to become and remain a registered developer and have this kind of access to OS X betas. If those developers wanted to have access to iOS betas it was another $99 per year. So, the economics of this make this move a very interesting case. Keep in mind that Apple has already been working with developers through several builds of OS X 10.9.3, so what users who enroll in this beta program will see may be close to the final builds that Apple releases to the public as the real deal.
So, why is Apple doing this? That's actually a good question. The move certainly has taken a number of Apple watchers by surprise given Apple's past history. It is unlikely that Apple will make this a habit, especially with new OS versions for the Mac and iOS devices that contain major new features. Apple's developer conference, WWDC, kicks offs on June 2 and it is a reasonable assumption that something very close to a final build will be available at that time. Some are welcoming the move given Apple's closed and secretive nature regarding its software development, hoping this might herald a new ear. Too early to tell on that front.
The move almost seems very Microsoft-like when you consider that Microsoft does have a history of releasing pre-release builds, technical previews, and release candidates of its operating systems to the public. But by the time that occurs things have typically passed the NDA stage, and most of what was contained in the new builds had been dissected and disseminated all over the Internet before they became available. Of course lately, Apple hasn't been able to keep too many things secret either.
For those excited to get in on this new beta program from Apple, keep a couple of things in mind. No matter how far advanced this beta may or may not be, it is still a beta. If your Mac is your main machine for work, you might want to think twice. Things do go wrong with betas. That's why betas exist, to help get the bugs out. So, only move forward if you can afford to take that risk with your device.
Also keep in mind that you certainly should back up any and every thing you have on your device before installing an operating system beta. If it were me, I'd have a local hard copy of that backup in addition to any cloud backups I may have.

As an Amazon Associate I earn from qualifying purchases.