Apple Planning Something Big for Its 10th Retail Anniversary?
According to inter gathered by BGR, Apple might be preparing to launch something big on Thursday, May 19th which will mark the 10th anniversary of Apple's retail stores, the first of which opened on May 19th, 2001.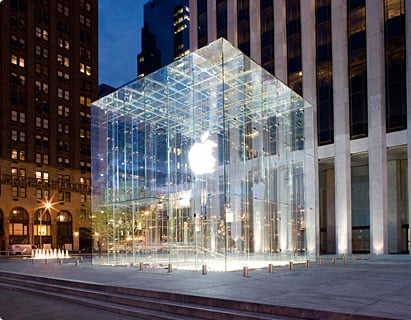 Apparently, there is an overnight shift scheduled at Apple stores for 10-15 employees who will work through the night on Saturday into mid-Sunday. Those employees will have to sign an NDA (non-disclosure agreement) and will have to lock their cell phones in the main office.
The stores have already received hardware to put up and it appears that more hardware will arrive on Friday and Saturday. All of that hardware is said to be on lockdown until the late night shift on Saturday.
Apple employees will apparently be putting up black curtains so that those walking by the stores can't see inside and they are also said to have received data from Apple that's labeled 'training' but can't be opened until Saturday afternoon.
It's not going to be the iPhone 5/4S, which will likely hit shelves in September, but it appears that something is definitely on the horizon, something that could be as exciting as new hardware or as disappointing as a couple of signs celebrating the anniversary.
Any thoughts as to what it could be?