Apple Playing Catch-Up With Rumored Dual-Shot Camera Feature on iPhone 5S
Android smartphone-makers have released a number of high-end camera innovations recently, and Apple is now looking to play catch-up with its iPhone 5S smartphone that's rumored to be coming in the fall. The next-generation flagship iOS smartphone will come with a dual-shot feature, similar to the Dual Shot mode introduced by rival Samsung on the Galaxy S4 that allows that phone to use both the front- and rear-facing cameras simultaneously to capture both photos or videos. The feature is also available on the LG Optimus G Pro.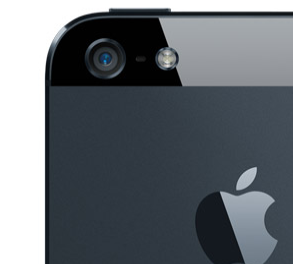 According to a report from iOSdoc, an Apple software engineer is cited as saying the feature may not arrive with iOS 7 and could be delayed untilo iOS 7.1 if Apple doesn't have the features completed and tested in time.
The bad news is that the dual-shot mode will only be available to the iPhone 5S and won't be made available to older iPhone models, including the current iPhone 5. Part of the reasoning would be apple trying to control the experience of the dual-shot mode with quality videos and photos that are produced. On the iPhone 5S, both cameras will be seeing upgrades to improve that experience.
Rumored for the rear camera on the iPhone 5S is a 12-megapixel camera, which would be an improvement on the 8-megapixel sensor on the iPhone 5. The front-facing camera will be upgraded to a 2-megapixel sensor that will be capable of conducting full 1080p HD video and FaceTime calls.
The Dual Shot feature on the Galaxy S4 is among one of my favorite features and a feature that I find to be very useful. In capturing still images, it allows users to capture the scene as well as their reaction to the scene. If you're the photographer for a group of friends, it allows you to also place yourself in the shot so you're not left out of the picture. The Dual Shot mode could also work with video recording as well, and is a great tool with recording kids and pets.
Another camera feature that was rumored previously for the iPhone 5S include the use of dual-LED flash.

As an Amazon Associate I earn from qualifying purchases.