Apple Plotting End of iPhone 3GS as iPhone 5 Release Nears?
The iPhone 3GS remains a popular device, despite being nearly three years old, partly thanks to the recent iOS 5 upgrade and the $0, price tag, but an App Store change may signal the end to the iPhone 3GS as we get closer to the iPhone 5 release date.
We think that Apple may be killing off the iPhone 3GS because it has told developers to only send screenshots of apps with a Retina Display resolution or higher. The Retina resolution is 960 x 540, and is the resolution of the display on the iPhone 4, iPhone 4S and the current iPod Touch. By comparison, the iPhone 3GS has a low 480 x 320 display.
In the image above, you can see the difference a Retina Display makes when surfing the web. These differences carry over into photos, games and everyday use.
This higher resolution translates into better looking apps and a better reading experience on these newer devices, and is one of the reasons the iPhone 4S display looks better than many Android phones, giving the iPhone 4 and iPhone 4S an edge even with a smaller 3.5 inch screen.
Apple sent the following notice to iOS App developers, via The Next Web.
When you create or update your apps in iTunes Connect, you must upload screenshots that are high-resolution. We require your screenshots as high-resolution images so that your app is optimized for the Retina display.

The requirements for high-resolution images are 960 x 640, 960 x 600, 640 x 960, or 640 x 920 pixels. Images must be at least 72 dpi, in the RGB color space, and the file must be .jpeg, .jpg, .tif, .tiff, or .png. You can update your screenshot files at any time in iTunes Connect.
Given Apple's focus on aesthetics and details, this may signal the end of life for Apple devices without a higher resolution Retina Display. On the other hand, it could just be Apple trying to make sure that screenshots look as good as possible on newer devices.
While Apple hasn't come out and said that this means the end of the iPhone 3GS, when the iPhone 5 is released later this year, the company will have three iPhones to sell at the current prices of $199, $99 and Free with contract. It is very unlikely that the iPhone 3GS will get any further major iOS upgrades past iOS 5. With only 4% of iPhones sold last quarter being the iPhone 3GS, it's clear that consumers are shifting away from the aging device.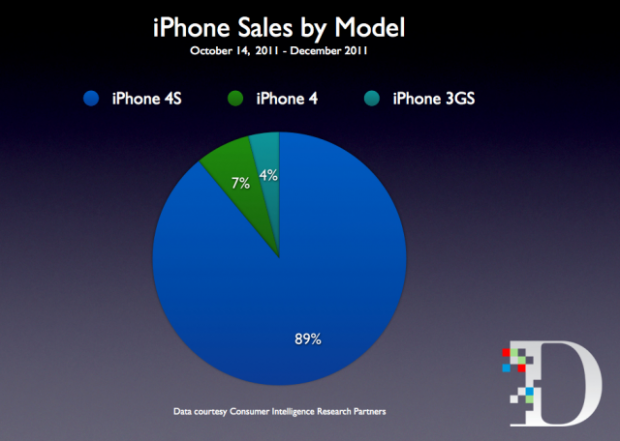 This spring we expect Apple will announce the iPad 3, which is rumored to include a new Retina Display, a first on the iPad. This would mean that Apple no longer has any current iOS device lines without a high resolution Retina Display.

As an Amazon Associate I earn from qualifying purchases.