Apple Prepping 3 Versions of Next iPad for Carrier Choice?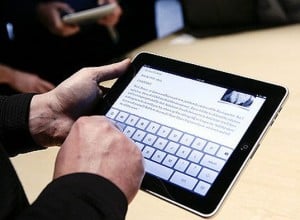 Word out of DigiTimes is that Apple is preparing to add a CDMA version iPad to its lineup when the next versions are released in 2011. We've already got two versions, a WiFi only version and a UMTS version. Verizon has been selling iPads for a few weeks now bundled with a locked down MiFi card, but if this rumor holds true it will offer some interesting point to point selling data as customers can choose to lock themselves into a carrier when they make a purchase.
The logic of this rumor makes some sense but I'm not so sure if this rumor holds water or not. There's this nagging little question about Verizon getting ready to flip on LTE all over the place. Even if that "all over the place" won't reach the current level of coverage that Verizon's CDMA network currently does for some time, I find it hard to imagine that both Apple and Verizon wouldn't want to see LTE iPads if at all possible.

As an Amazon Associate I earn from qualifying purchases.