Apple Prepping 5-inch iPhone or iPad to Take on Galaxy Note in 2013?
Apple is reportedly working on a smaller iPad, or a larger iPhone.
At this point it's not clear how Apple will position the new 5-inch Retina Display toting device that Macatakara claims Apple is working on.
We've heard many rumors of a smaller 7 or 8-inch iPad for months, a device that would allow Apple to compete with more mobile tablet options like the Kindle Fire and the Galaxy Tab 7.7. This device may still be in the pipeline, but the latest rumors suggest a mid-range device.
The newly rumored 5 inch iPhone or 5-inch iPad would have the resolution necessary to make it a Retina Display device, and depending on the inclusion of voice capabilities it could be a popular device.
Macatakara shares the following information,
The product which has 5-inch Retina Display is expected to be released in 2013, and resolution of this LCD will be 1,600 x 960 pixel (800 x 480 by legacy majour) or 1,280 x 960 pixel (640 x 480).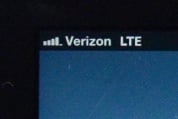 A 5 inch Apple device would compete with the Galaxy Note, which recently sold 5 million devices. The Galaxy Note has a 1280 x 800 screen resolution, which is smaller than the projected resolution of the 5-inch iOS device. The resolutions listed would pose a problem, because they don't fit into any existing iOS resolutions. This would introduce fragmentation into the iOS app ecosystem, which means complications for developers.
Of course, with a potential announcement still a year out, Apple has time to work out a way to make a new screen size work. The new iPad uses 2X graphics, to display correctly on the new iPad's Retina Display. Even if developers need to account for a larger iPhone and a smaller iPad in 2013, they still have fewer device variances to account for than Android developers.
Personally a 5 inch iPad/iPhone with 4G LTE is very tempting. If I could go without the massive minutes bill on my contract and use an app like Talkatone for phone calls, I would be in line on day one.
Would you by a 5 inch iOS device?
Via Macrumors