Apple Previews iPhone OS4: Mutli-Tasking, Folders, Gaming Platfrom, iAds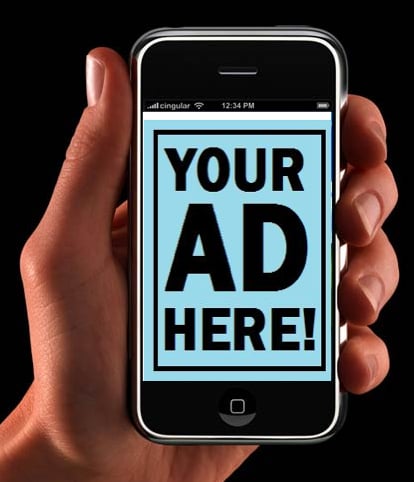 Continuing to dominate the tech news, Apple rolled out its preview of iPhone OS 4.0 today and by and large there weren't many surprises. On some fronts Apple is playing some much needed catch up to Android and the yet to debut Windows 7 Phone. On other fronts, Apple added what we all expected. Before you ask, no new hardware was announced but then that wasn't in the game plan.
Here's a run down of what Apple is calling its 7 Tent Poles for OS 4.0.
1. Multi-tasking. Yep its coming in Apple's way. The focus was on background processes for GPS, Audio (Pandora fans are loving this) and Voice. The dock at the bottom of the screen shows you what's running in the background.
2. Folders. You create folders for apps potentially expanding the number of apps from 180 to 2000. Drop one app icon on another and you have a folder.
3. A unified inbox for Email, multiple Exchange accounts, and fast inbox switching.
4. Enterprise Tools get a boost.
5. iBooks. Yeah, we all knew this was coming. You'll be able to sync your iBooks with other devices.
6. Game Center. Apple goes after Xbox and other gaming platforms.
7. iAds. Apple seemed the most excited about this. The theory is that folks spend 30 minutes a day in apps and if they can show an ad once very 3 minutes that will lead to over a billion ad impressions each day. Ostensibly for free apps, you know this will creep in everywhere. Apple will sell and manage the ads taking 40% of the revenue. Apple showed off a number of examples of how they want the ads to look and also to keep you in the app your playing. Several of them looked like Apps themselves. Get ready of the AdPhone.
In essence, as I said, with the exception of iAds and gaming, this is Apple playing catchup on a number of fronts. They say these 7 tent poles are among 100 feature upgrades, so we've got a lot more to hear about in the future. This is due to roll out for the iPhone this summer and the iPad this fall. Note that only the 3Gs and later gen iPod Touches will be able to do multi-tasking.
And continuing on Apple's roll, I'm guessing we'll hear about new MacBooks next week.