Apple Recalls Some MacBook Air SSDs, Get Yours Replaced
Apple has announced that it's recalling some MacBook Airs that were bought between June 2012 and June 2013 due to faulty solid-state drives that may be vulnerable to failing at any time, specifically 64GB and 128GB models. Obviously, this is kind of a big deal, since all of your precious is data on that solid-state drive, and most users can't afford to lose it over a hardware malfunction.
Luckily, Apple is replacing all of these solid-state drives for free if you take your MacBook Air into an Apple Store or an Apple Authorized Service Provider in your area. If you're not sure if your MacBook Air is one of the faulty ones, download the MacBook Air Flash Storage Firmware Update 1.1. This will test your drive to see if it is affected.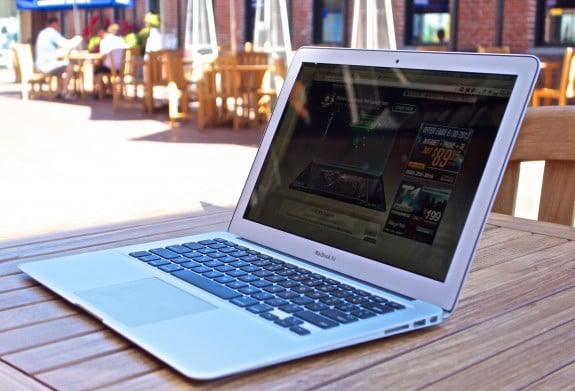 To download the update, click on the Apple logo in the top-left corner and click on Software Update to check for the firmware update. If the test comes back positive, be sure to take your MacBook Air to Apple Store and get the solid-state drive replaced immediately. However, in the time being, make sure you're constantly backing up your essential files — either doing it manually or using Time Machine.
After you get the solid-state drive replaced, you'll have to reinstall the operating system version that shipped with your MacBook Air by going to the Mac App Store. Then, to restore apps and other files that you had previously, you can use Time Machine's easy method for restoring all of that data back.
Apple isn't telling us the reason why they're recalling the drives in these MacBook Airs, other than that they're faulty units. Either way, we strongly recommend those with MacBook Airs that were bought between the timeframe listed to take your computer into an Apple Store as soon as possible before the solid-state drives eventually fails. Hopefully, you'll have your data backed up, but a failed drive is a nuisance to deal with, more so than just going to the Apple Store and getting it quickly replaced before anything bad happens.