Apple Releases Mac OS X 10.11.1 Update with New Emoji
Today, Apple released an update to OS X El Capitan, bringing it up to version 10.11.1. Coming soon after beta release 4, late last week, it's the first public update to OS X since El Capitan was introduced nearly a month ago.
Typically, the point releases of OS X versions don't offer much in the way of visible changes or features to the operating system, instead focusing on delivering bug fixes and compatibility updates. The same can be said for 10.11.1, though Apple did release an update to fix issues with Microsoft Office.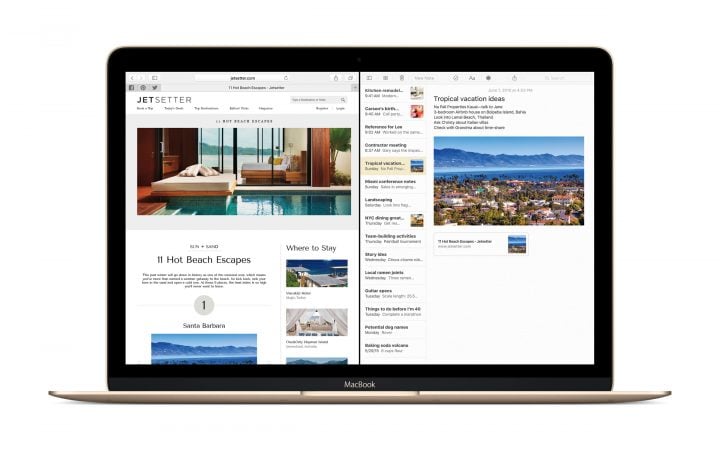 According to posts found at MacRumors, users of Microsoft Office 2016 were experiencing substantial issues, ranging from the Office apps simply refusing to load, to crashes, bugs, and other problems.
The other noticeable change for OS X 10.11.1 is the inclusion of support for Unicode 7 and Unicode 8, which adds the ability to view and use over 150 new emoji characters. These include foods like the taco and hot dog, and slightly spicier options such as the middle finger emoji. This mirrors the additional emoji found in iOS 9.1, also released this week.
The full list of updates bundled into this release can be found here:
Improves installer reliability when upgrading to OS X El Capitan.
Improves compatibility with Microsoft Office 2016.
Fixes an issue where outgoing server information may be missing from Mail.
Resolves an issue that prevented display of messages and mailboxes in Mail.
Resolves an issue that prevents certain Audio Unit plug-ins from functioning properly.
Improves VoiceOver reliability
Adds over 150 new emoji characters with full Unicode 7.0 and 8.0 support.
Resolves an issue that caused JPEG images to appear as a gray or green box in Preview.
If you're already running OS X 10.11 El Capitan, installing the update is a piece of cake. First, back up your Mac. If something goes wrong during the update that wrecks your system, you'll be glad for the recent backup.
Once everything is backed up, open the App Store and click on 'Updates.' You'll get a spinning icon as the Store updates, then the 10.11.1 update listing will show up in the middle of the screen. Simply click the update button, and the process will start, automatically rebooting as necessary.
If you need to download the update as separate, standalone installer (such as when you're on a metered connection, or you need to install the update on to multiple Macs in your home), you can snag it straight from Apple's website.

This article may contain affiliate links. Click here for more details.