Apple Releases iOS 4.01 for iPhone and iOS 3.2.1 for iPad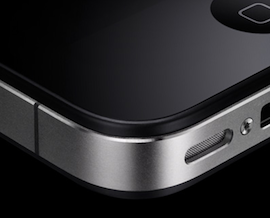 Ahead of the press circus being held in Cupertino, Apple yesterday released updates to iOS 4.0.1 for the iPhone 4 and iOS 3.2.1 for the iPad. Both are targeted at fixing connection problems, but in different ways for different issues.
iOS 4.0.1 brings the now ironically famous "bar fix" that is supposed to display the signal bars on the phone more accurately. That's what Apple said it would do, and to my eye that's what it does. So, as many have said, now you can see just how poor your connection might be at any given time. There's some good reading on this at AanadTech. Ahead of the press conference speculation is about as rampant as I've seen as to how Apple will deal with its PR fiasco. Some sources say there's a hardware/software fix, some a software fix, some an in-store hardware fix, and some…well, about the only thing I haven't read is that Apple is going to have all iPhone 4 users dip their phone in the toilet and flush to cure the problem. As is typical some are having problem with the install, but here everything went just fine.
Apple also released the long awaited (long as in mobile tech time) update to iOS 3.2.1 for the iPad that fixes the WiFi connection woes many have experienced. In my circumstance that problem manifested itself at work by having to reconnect to the WiFi network after periods of inactivity. The update seems to have corrected that here in early and limited testing. Again, the update went off without a hitch.
We'll hear more in a few hours and then we'll hear more after that.

As an Amazon Associate I earn from qualifying purchases.