Apple Releases iPad mini, Could See 1.5 Million Sales This Weekend
Today Apple's new iPad mini goes on sale in the U.S. and several other countries, but this release could be a relatively small one for Apple.
At Apple stores in cities like San Francisco and even post-Hurricane Sandy New York City there are long lines to buy the new 7.9-inch tablet. That's typical for the release of an iOS device, though because the device only comes in Wi-Fi for now lines are potentially shorter than they were for the iPad third generation.
Best Buy, one of Apple's retailer partners also has the iPad mini today, and stores likely aren't running out of stock any time soon. GottaBeMobile writer Kevin Purcell bought his iPad mini at a local Best Buy in North Carolina and two hours after the store opened it still had stock of the 16GB black model and 32GB white model.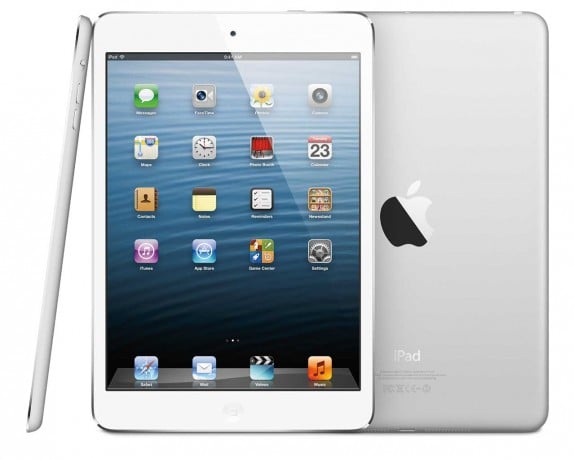 Best Buy's website has a search tool to see if local stores have the iPad mini in stock, but the function isn't working correctly as of this writing. Entering a zip code in the search box shows a message that there are no Best Buy stores within 50 miles with the item in stock, even in zip codes with iPad mini devices confirmed in stock. Users may be better off calling or stopping in at a local Best Buy.
According to SlashGear, analyst Gene Munster of Piper Jaffrey predicts Apple will only sell 1.5 million iPad mini units this weekend, which is relatively low for a new Apple device. Munster's number is lower because the iPad mini Wi-Fi + Cellular with 4G LTE won't come out for another two weeks.
Munster also believes there is just a smaller market for smaller tablets, though he predicts that over time users will start to see the benefits of owning a smaller iPad.
The iPad mini starts at $329 for the 16GB model, and the Wi-Fi + Cellular model starts at $459. It's more expensive than even the highest-end Nexus 7 that costs $299 for the 32GB with 3G model and the Kindle Fire HD 8.9″ which starts at $299.

As an Amazon Associate I earn from qualifying purchases.