Apple Reportedly Planning Apps for Apple TV This Fall
Apple may release an SDK to let developers create apps for the Apple TV later this year according to MG Siegler at TechCrunch.
Siegler admits he doesn't have any firm information about an SDK for the Apple TV, but he claims Apple is preparing and update that would bring more apps to the set-top box. Apple will reportedly bring apps to the device sometime in the late fall of 2013, though plans may change.
It is also worth noting that rumors of apps on the Apple TV are nothing new. Such rumors seem to circulate every time Apple has some sort of announcement.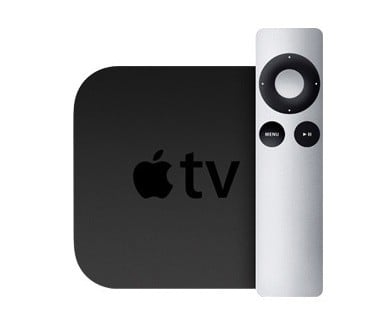 It's not clear if the alleged apps will make it to the current Apple TV, or it they will only come to a new device. The current Apple TV only has 8GB of storage for caching streaming content. Apple expects users to stream content to the device either over the web or through AirPlay on the current Apple TV. Apps, especially games can take up a lot of storage space.
The Apple TV currently has a number of apps available, but the apps are only from Apple's partners and users can't pick the ones they want. If Apple does open the Apple TV to other apps it would mean users can finally have native apps they choose on the device.
Apps on the Apple TV could theoretically help the company combat new game consoles from Microsoft and Sony that will likely also come this fall. Games on the Apple TV likely won't look as good as games on the new consoles, but when paired with an iOS device the Apple TV could make a good enough home console for casual gamers.
Apple TV apps could also compete against Android-based home consoles like the upcoming Ouya and Game Stick.
If Apple makes a good case for apps on the Apple TV it will likely help the company expand the market for such a device. That will likely make it easier for Apple to get content deals with media companies to help bring more content to cord cutters.