Apple responds to Sony Reader rejection, claims change is not a change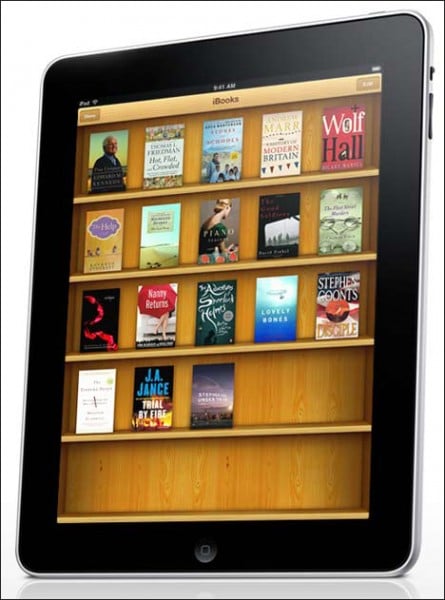 AllThingsD has a response from an Apple spokesperson on the in-app/out-of-app purchasing situation with Sony's rejected Reader app. Perhaps unsurprisingly, it does nothing to address the concern that out-of-app purchases have been disallowed and appears to be in violation of Apple's iOS developer agreement.
Per AllThingsD:
Apple's made no change to its App Store Guidlines, it's simply enforcing a rule that's been in them all along: apps that offer purchases elsewhere must support in-app purchases as well. "We have not changed our developer terms or guidelines," company spokesperson Trudy Miller told me. "We are now requiring that if an app offers customers the ability to purchase books outside of the app, that the same option is also available to customers from within the app with in-app purchase."
First thing, Trudy: If you claim that nothing's changed, you can't follow that with a statement that begins with "We are now…" If you're doing something now that you weren't doing before, that's a change. Second, requiring the option to purchase something in-app that is normally purchased out of the app is explicitly not allowed in the iOS Developer Agreement.
Per a copy of the agreement on Scribd (which may be outdated now but was presumably accurate at some point), section 1.1 of Attachment 2 states (emphasis mine):
You may use the In App Purchase API only to enable end users to purchase content, functionality, or services that You make available for use within Your Application (e.g. digital books, additional game levels, access to a turn-by-turn map service). You may not use the In App Purchase API to offer goods or services to be used outside of Your Application.
In other words, Apple's in-app purchasing API may only be used to purchase items for use within the app, prohibiting, among other things, its use to buy eBooks to be read on other devices. For example, if I bought an eBook from Kindle on iPad via in-app purchase, I could only read it on the iPad or other iOS device running that app, but not on a Kindle. The agreement specifies that "Your Application" is the one offered on iOS; it does not apply to applications of the same name on different platforms. Thus, the explanation from Trudy Miller, if accurate, is against published policy on how to use the In App Purchase API and would lead to a significant change in how many eReader apps work.
Pending a written statement laying out the specifics of the rejection, we can't know exactly what happened with it. What we do know is Kindle, nook, and other eReaders for iOS either use Apple's API for in-app purchases or use their own system outside the app, through a website. It is also impossible for Apple to prohibit apps from viewing and using content purchased outside the app. They simply cannot determine how someone paid for content or even if it was paid for in the first place. The kind of content restriction people are fearing is beyond their sphere of capability. In this case, Apple's reality distortion field and wall of secrecy are working against them, and that ridiculous explanation isn't helping either.

As an Amazon Associate I earn from qualifying purchases.