Apple Retail Store iPhone 5s, 5c Displays Emphasize Color
Apple is beginning to install displays in its corporate-owned retail stores that highlight the new colors of the iPhone 5s and iPhone 5c. Both phones will begin going on sale starting tomorrow, Friday, at Apple stores and through its partner retail channels, including stores owned by wireless carrier partners. Though the iPhone 5c is available this year for pre-orders ahead of the official consumer availability date, Apple did not offer the iPhone 5s for pre-order. Customers interested in the flagship phone will either have to order online or wait in lines.
The window display for the iPhone 5c shows off new colors of a pink/red, yellow, white, blue and green shades. The display shows a rectangular grid of pegs that are featured in the color tones.
The circular pegs match the Apple design for the case for the iPhone 5c, which features circular cutouts. The cases themselves feature a bright color and the cutouts allow the underlying iPhone color to show through.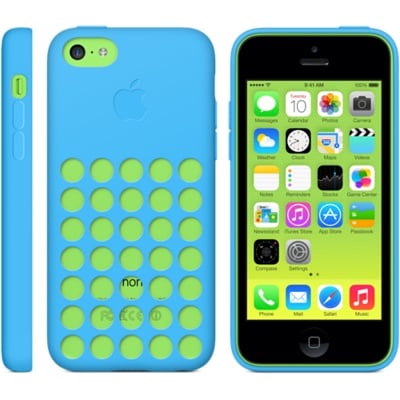 The display for the iPhone 5s reported by 9 to 5 Mac feature a similar design, but with metal circular pegs that highlight the space grey, silver, and gold color tones.
The iPhone 5c is a new model this year with a unibody polycarbonate rear shell featuring different colors. Additionally, an official Apple first-party case for the smartphone made from a silicone material also features more colorful hues so users can mix and match their colors to highlight their personality. The iPhone 5s flagship retains the design of the iPhone 5 and this year, Apple is adding a new gold tone to the phone's lineup and slightly altering the existing black and white color options to space grey and silver.