Apple Rolls Out the iPad Accessories and the Camera Connector is Curious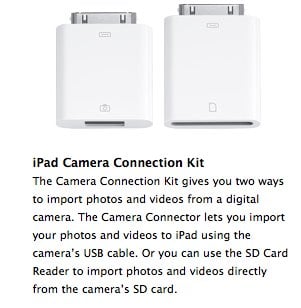 Noticing that there is no camera on the new Apple iPad, I went looking at the specs page. Sure enough there is an extra accessory (actually two versions) that lets you plug your camera via USB into the iPad to import pictures, or an accessory that lets you plug in a SD card for importing. I find that curious, given that most devices let you import directly from SD cards or via USB without an added accessory.
Other accessories listed include the mandatory case and the keyboard dock or a dock without a keyboard. No pricing on these yet. Pricing has been announced: The keyboard dock is $69. The case is $39. The camera connector is $29. The Dock Connector to VGA is $29.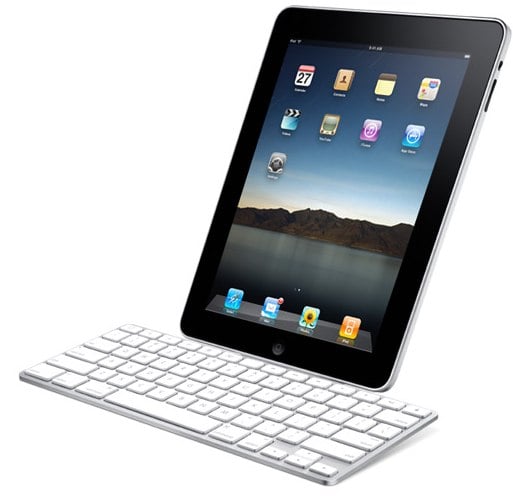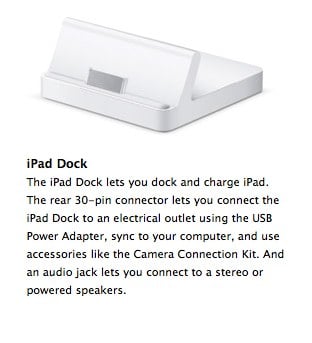 As an Amazon Associate I earn from qualifying purchases.