Apple Rumored to Create Its Own Wireless Network
Tired of AT&T, Verizon, and Sprint running your iOS life? Apple apparently wants to compete against its carrier partners, according to the latest rumors, and create its own wireless network. Wireless industry strategist Whitey Bluestein postulates that Apple would be launching its own network to provide service to iPhone and iPad customers directly and that billing would be handled through iTunes.
Bluestein's comments resurrect rumblings of an Apple-created network that had been the subject of much speculation since before the company had debuted the first iPhone in 2007. Before Apple unveiled the original iPhone, many had pondered how Apple would make a dent in the wireless industry, and one such suggestion would be to offer both hardware and software and wireless service together in a complete package. Given that most carriers at the time had low satisfaction ratings, and Apple's history for attention to details, such a move would not be out of the question. Apple was then rumored to not create a network from scratch, but to launch an MVNO service, much like how some prepaid networks piggyback off of T-Mobile USA and Sprint service int he U.S.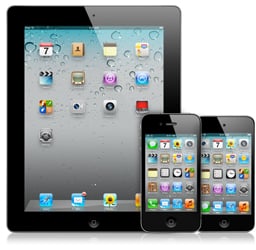 According to Bluestein, Apple hasn't yet acted on any of these speculations thus far because of how the wireless model works. Especially true in the U.S., wireless carriers offer huge subsidies on handsets, and customers in exchange have to committ to a long-term two-year contract as well as data plans.
"What has been holding Apple back from becoming a wireless provider already, according to Bluestein, are the enormous handset subsidies paid by mobile operators (AT&T, VZW and Sprint in the US), which amount to about $381 for each iPhone sold today," Bluestein noted. "That has been a short-term stumbling block for Apple, but the company has its well-known cash reserves and could seize the initiative at any point." — BGR
However, when the iPhone launched in 2007, Apple had tried to change the notion of how the industry worked. Rather than offer customers subsidies, Apple sold the original iPhone direct to consumers sans subsidies and the activation experience was done at home tethered to a PC or Mac rather than be performed in an AT&T store. The one thing that the iPhone offered to customers at the time was a relatively cheap $20 unlimited data plan with 200 SMS and MMS messaging package; at the time AT&T charged subscribers of other smartphones $30 for unlimited data only without any included messaging.
So perhaps, if Apple were to enter the market as a wireless carrier through the MVNO model, it could effectively purchase data and voice in bulk from national carriers and the company may be able to offer a complete end-to-end experience at the same rate or at cheaper rates than what is on the market today.
With customers looking to consume more data thanks to advances in technology that makes the experience pleasurable–4G connectivity, faster processor, reliable graphics, high resolution displays, apps, cloud-based services–tiered data is becoming more of thorn on the iPhone's side as it effectively limits what consumers can do if they don't want to be charged overages. Will Apple be the hero to remove tiered data for iOS users? And if so, can Google match Apple's efforts?

This article may contain affiliate links. Click here for more details.