Apple Says It Can't Read Your iMessages, Despite What New Claims Say
Apple is under fire, thanks to a new report that suggest that the Cupertino-based company has the ability to read users' iMessages if they choose to. This goes against what Apple claimed back in June when it said that it doesn't even have the ability to read iMessages in the first place, and decrypting the system would take complete re-engineering of the system, which isn't worth it to the company.
The report comes from QuarksLab, and it says that because Apple controls the encryption of iMessages between the sender and recipient, the company could intercept messages sent between the two if it wanted to, such as if they needed to hand over specific iMessage data to the NSA or other government organization. However, Apple stands by its remarks it made back in June and says that QuarksLab's claims are merely just theory.
An Apple spokesperson told AllThingsD that "iMessage is not architected to allow Apple to read messages…The research discussed theoretical vulnerabilities that would require Apple to re-engineer the iMessage system to exploit it, and Apple has no plans or intentions to do so."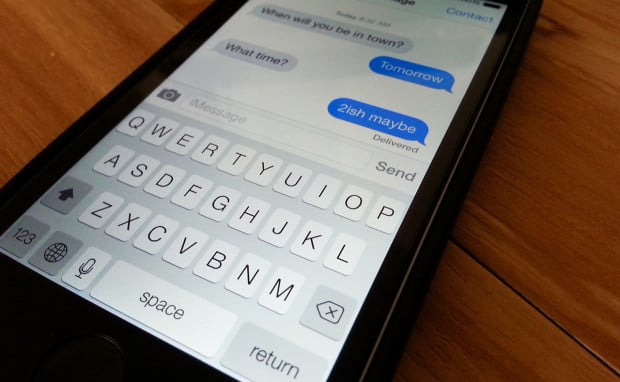 In other words, Apple doesn't event have the ability to read your iMessages. Of course, if they really wanted to, they could, but doing so would require too many resources and so much time that it wouldn't be worth it in the end. However, QuarksLab says that's a bold-faced lie, and Apple certainly has the ability to intercept iMessages without much of a problem.
This controversy comes just a couple of months after the whole fiasco with the NSA started, with former security firm employee Edward Snowden leaking information that said that the government was pretty much monitoring every digital move online. This created outrage amongst citizens and ever since then, tech companies have stepped back and been more careful when addressing privacy concerns.
Of course, after finding out how much data tech companies give to the government, it's not surprising anymore when you find out that your text messages are being monitored for suspicious activity. In this iMessage debate, though, it's simply one man's word against the other's, so it's up to you which you believe in.

As an Amazon Associate I earn from qualifying purchases.