Apple Says Users Should Get Anti-Virus Software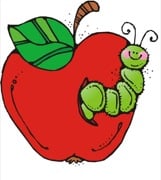 How the worm turns. Apple is now saying (kinda buried away in a technical note) that:
"Apple encourages the widespread use of multiple anti-virus utilities so that virus programmers have more than one application to circumvent, thus making the whole virus writing process more difficult."
To be fair here, Apple is saying that the malware gets in not from security flaws but from users downloading software that contains malicious wares. Apple is recommending the following anti-virus packages:
Intego VirusBarrier X5, available from the Apple Online Store
Symantec Norton Anti-Virus 11 for Macintosh, available from the Apple Online Store
McAfee VirusScan for Mac
There is also a free AV program called ClamXav
I've never heard of using mutlitple AV solutions before as I thought they usually conflicted with one another, but maybe that's just me. Regardless, this will undermine, to an extent, the Apple is invulnerable to malware mantra that has achieved myth like status. I'm guessing we'll never see that I'm A Mac, I'm A PC commercial featuring a sneezing PC again as well.